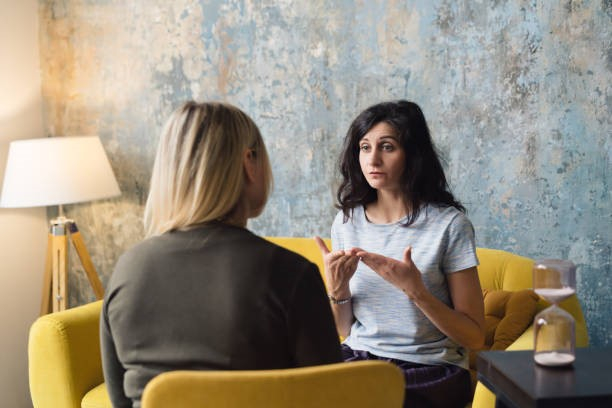 Finally, you are going to choose the best infertility doctor in Chandigarh or other nearby areas, and it's all set for the initial consultation?
All the best!!!
Stay confident, share your problems, don't be nervous, and talk freely with your doctor.
Ask Freely
After all, establishing an open-door policy and a good level of rapport or comfort in a patient-doctor relationship is vital to make it easier to ask questions.
Most commonly, people remain so nervous about the appointment as they have no idea what to ask. Sometimes, the couple is too scared to ask anything.
Stop feeling shy about asking what comes to the mind. Your doctor wants to ensure that you completely understand your diagnosis and treatment plans. That old stigma about asking dumb questions really does not hold true here.
Some Common Questions
Here, we have enlisted a few good questions to ask the doctor that'll help the conversation to start, and as you and your doctor continue to open up, more questions might come up.
Have a look!
What is the reason for our failure to conceive yet?
What is the rate of success in infertility treatment, and how is it calculated?
The types of testing will be done to determine my fertility issue, and the amount of time it will take.
Does the clinic provide any help in emotional counseling, mind-body connection resources, or other holistic resources?
How expensive are the different treatment options? Will the clinic help in working with my insurance company or work out other financial/payment possibilities?
Means of communicating during the entire process?
Are there any adverse effects of this treatment procedure?
Based on my test results, what are my options for success?
Are the technologies available here the ones I have the greatest need for?
Apart from all the above-listed queries, you may also ask or discuss some personal light-hearted questions to build a good rapport!
Undoubtedly, infertility treatment can be an exhausting and overwhelming process, even in clinics equipped with the best infertility doctors. So, be ready and lift up your patience level.
Start Asking From An Initial Stage
For a strong working relationship, it is essential to ask important questions from the beginning and have a clear idea of what to expect during the treatment process. This can help a lot one feel at ease and also help in building a good relationship between the doctor and you.
Having a baby is a blessing for the married couple. Since time immemorial, fertility has been revered by people from all walks of life. As a matter of fact, it is considered to be a blessing even today.
Advanced Medical Treatment
There is no denying that every individual wants to expand their family at one point or the other. However, the times we live in are not easy, and many couples have reported the problem of infertility. Inability to conceive can be one of the biggest reasons to get worried for many couples. With medical advancement, couples can now get rid of infertility by consulting infertility specialists.
At present, IVF or In Vitro Fertilization procedure has gained lots of popularity because of its huge success. It is a very common technique developed in medical science to help married couples start their families.
Basically, it is an assisted reproductive technology that helps you in getting a child. However, not all clinics and doctors are good, and not all will be able to treat you properly. There are also other treatment options available depending on your medical conditions. So, it is suggested to choose infertility doctors wisely and live well.
The Bottom Line
I hope you find this article useful and informative in consulting the best infertility doctor.
For all the latest infertility treatment options, stay tuned!