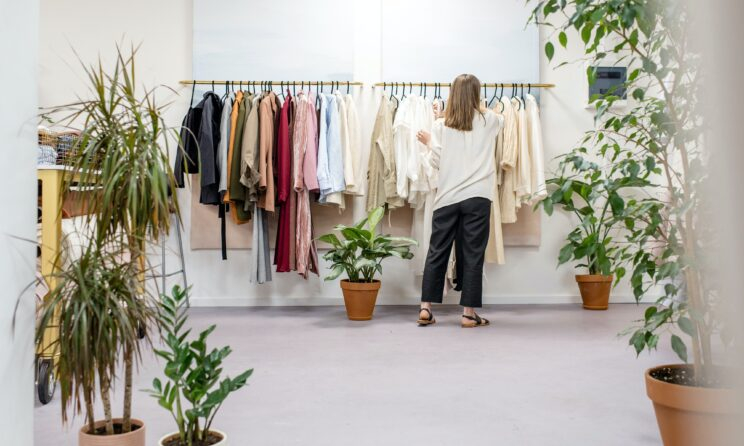 You've been waiting for your vacation for weeks. You're counting down the days until you can pack your bags and head out on a much-needed getaway, but then it happens–you notice that you're running low on cash. For many people, this is enough to put a damper on their plans, but not anymore! Sticking to a tight budget can be hard, but it doesn't have to mean you don't get the things you enjoy. You don't need to expand your budget when you go shopping. We have eleven shopping tips to help you find all of your favorite items while sticking to your budget.
Stick to Your List
Make a list of the items you need and stick to them. This will help you stay focused on what you're looking for and avoid buying things that aren't necessary. Planning your shopping trip will also help you save time and money. A shopping list will also help you avoid buying things that aren't on sale, even if it's something you usually buy. Before going to shop, take some time and note down the items you need.
Only Buy What You Need
It can be fun to buy things that aren't necessary, but this can quickly add up and blow your budget. Buy the items you need and avoid buying things just because they're on sale. There's no need to stock up on things if you don't have space for them or don't have a use for them. Think twice before buying unessential items. It will lead you to money savings in the long run.
Save Money with Coupons
Coupons help you save big money on your favorite products and brands. It's easy to find coupons online or even have them delivered directly to your inbox for free by signing up at sites like CouponGot, which offers discounts from more than 50 retailers, including Old Navy, Bath and Body Works, and even online retailers like Amazon.com. By subscribing to these sites, you'll get access to exclusive coupons that are available for a limited time.
Purchase Items on Sale or Clearance
You can save money by purchasing items when they're on sale, but if you have the patience, waiting until an item is clearance-priced will yield even bigger savings. Stores often put popular items on clearance just before replacing them with new ones, so it often pays to check back. Purchasing items at sale or discount prices is a great way to save money without having to skimp on the things you love.
Use Store Loyalty Cards
Most stores have loyalty cards that offer discounts and other benefits, like free shipping, when you make purchases at their store or online. Signing up for these cards usually only requires your name and email address, so it's a quick way to save money on your shopping. You can also subscribe to the store's email list to get sales notifications and special discounts. Also, using coupons from sites like Offers.com can save you money on your purchase, especially if you're buying multiple items.
-Store Pickup
Purchasing items online and shipping them to your home can be convenient, but it often comes with a shipping cost. If you're looking to save money, try selecting the "in-store pickup" option when shopping online. It is the same as buying the item in the store, but you'll avoid paying for shipping. Reduce the shipping charges by ordering multiple items from the same retailer. Most stores offer a shipping discount when you purchase multiple items at once.
Shop the Sales
Shop the sales to save more. Stores often have big sales around major holidays like Thanksgiving, Christmas, and Easter, and throughout the year for items that are in season. You can also find great deals online by searching for promo codes or shopping through a discount site. Shopping at outlet or warehouse stores is another great way to save money on your shopping.
Use a Budgeting App
There are many budgeting apps that make budgeting easier than ever before. Apps such as Mint can help you track your spending in real-time, so you know how much to spend every day on the things you need or want most. You'll never go over budget, and you'll always know where your money is going. The best way to stick to a tight budget each month is by setting limits on how much you can spend in different areas of life, such as food, clothing, personal care items, entertainment, and more. By figuring out what percentage of your total budget you want to allot for each expense, it will be easier not to overspend in any one category.
Avoid Impulse Buying
Impulse buying is when you buy something without really thinking about it. It usually leads to spending more money than planned and can lead to overspending, which means going over your budget. To avoid impulse buying, shop with a list or set a time limit for shopping so that you have enough time to think before making any purchases. Another way to avoid impulse buying is to only shop for things you need, not things you want. If you stick to a budget, you will be less likely to buy things on a whim.
Buy Generic Brands
Generic brands are almost always cheaper than their brand name counterparts, plus they're the same thing! Buying generic brands save money while still getting what you want. It can be especially helpful for produce and other perishables, as the generic brands usually have a shorter shelf life. Save money while shopping by taking advantage of sales and coupons. Many stores have weekly or monthly sales, so it's worth checking out the ads before you go shopping. You can also find coupons in newspapers, magazines, and online.
Compare Prices
Before you buy anything, be sure to compare prices between stores. It can be especially helpful when looking for big-ticket items like electronics or appliances. Sometimes, one store will have a better deal than another, so it's worth taking the time to do some research. Also, compare the prices on similar items to ensure you get the best deal.
Summing Up
The key to shopping on a tight budget is to be organized and patient. Take the time to compare prices, find sales, and use coupons. And most importantly, stick to your list! The less time you spend browsing the aisles, the more money you'll save.