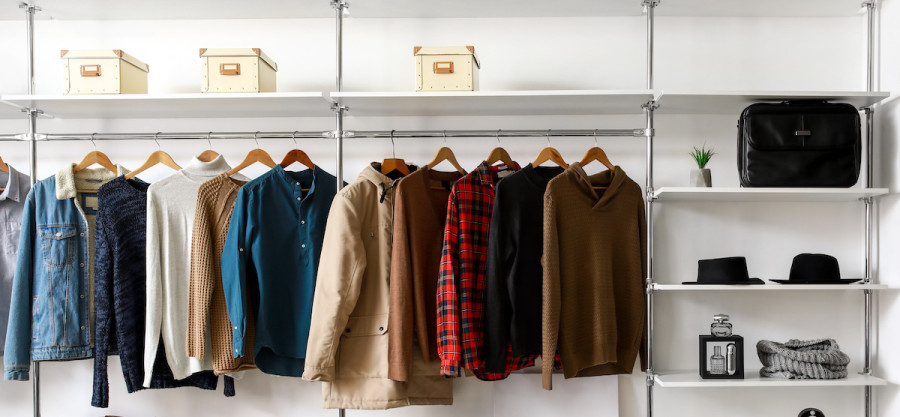 "Clothes mean nothing until someone lives in them." – Marc Jacobs
Remember that to always look stylish, you first need to own whatever you are wearing. You need to be one with your clothes and accessories and make-up – a single entity, and that would be stylish enough. That being said, here are some tips to make sure you will look stylish enough – always.
5 fashion tips to ensure you always look stylish:
1. Follow a few shopping rules: Shopping is an essential part of looking stylish. So, be sure to follow some basic shopping rules to achieve a better outcome. Firstly, shop frequently, but avoid a spree. It is always a good idea to buy a single outfit every one/two months instead of buying a dozen outfits once a year. This way you'll be investing more time and thought in every outfit that you purchase. You can thus avoid mindless buying just for a discount. Let shopping be an evolving process where you keep an eye out and note things you want in your wardrobe and buy soundly.
2. Keep the fit right: It is true that body type matter in the fashion world. Understand your body type and take time to understand what clothes type are a good fit for you. That doesn't mean that you need to stick to the stereotypical clothes type assigned to the body type but, select clothes that flatter your body type – go ahead and experiment. Also, always keep a tailor handy
3. Get inspirations and clothes swap with stylish friends/family: Surely you have that one family member/friend/relative who is stylish. You may love their outfits, looks, or their vibes. So, go ahead and take note of their outfits, ask them for styling tips, actively follow the celebrity/model/influencer that is their styling inspiration. If the person is getting bored of any of their outfits, go ahead and suggest a clothes swap (of course you need to be close to them). Thus, you can try their style, and see if it suits you.
4. Work on your wardrobe: A capsule wardrobe is a must for any stylish person. You need to have some very classic and basic pieces in your wardrobe that you can combine in various ways to create new and stylish looks. No need to have too many clothes, instead have a few good pieces that will work wonders including – a black/white shirt, basic tees, a little black dress (LBD), a black/brown leather handbag/belt, a perfect fitting and flattering blackwash jeans/denim, black leather boots/high heeled shoes, a leather jacket, etc. Remember to declutter your wardrobe, don't keep clothes that don't fit or you don't wear. And avoid buying an outfit for a specific occasion, instead create your outfit for an occasion out of what you have in your wardrobe.
5. Experiment with combinations: Once you have an appropriate wardrobe, take examples from your favourite idols, and experiment. Go ahead and try out combinations of colors, prints, patterns, etc. Begin cautiously by adding a single color to pop your outfit and then learn what color combinations look great on you. Go bold and combine different patterns and prints and textures. Don't overdo, rather try and maintain balance.
Follow these tips and make them your routine. With enough repetition and experimentation, you will surely establish your style. So, go ahead and be as stylish as you want to be!