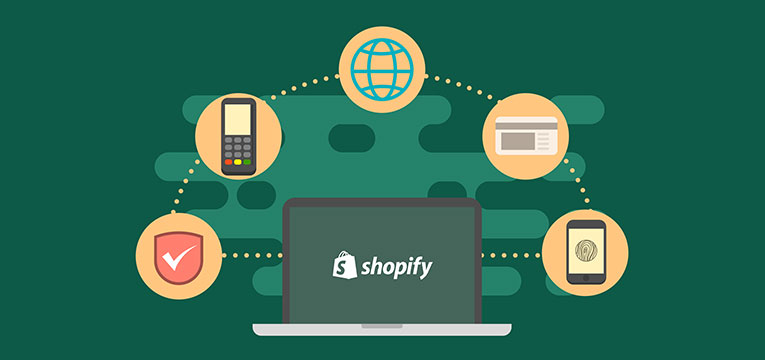 Choosing the right platform to build your online business is a monumental task in the world of eCommerce, especially since getting it right the first time is critical.
What's more, here's why:
A significant technology infrastructure must be integrated on your site to support the customer buying journey and drive them toward conversion, beyond the initial steps of purchasing your domain and setting up your homepage, product pages, checkout, and thank you pages.
Why should you use Shopify?
We're about to give you a long list, but here's why we think Shopify is the best eCommerce platform out there:
Capabilities for seamless integration: Shopify makes it simple to build a website and integrates with all of the tools you'll need, such as Google Ads and Google Merchant Center.
And, while that is our favorite reason, it is far from the only one. Allow us to explain why Shopify is our preferred platform if you're new to it.
A Few Words About Shopify
Like most eCommerce platforms, Shopify is a subscription-based software that allows business owners to create an online store (but it's much more than that).
Users have immediate access to many templates for building and customizing their online store or they can also go for shopify theme development from scratch and tools for selling online and in-person products, integrated payment processing technology, SEO and marketing tools, and, of course, the "best-converting checkout on the internet" after subscribing.
Except that last one, these features are available on a variety of eCommerce platforms—so what makes Shopify so unique?
The answer is a lot.
Shopify has so many different features that it's virtually unbeatable when compared to even its biggest competitors.
Shopify is still the best eCommerce platform for a variety of reasons.
Google Ads integration is seamless. Shopify makes it simple to build a website and integrate it with all of the tools you'll need, including Google Ads and its ecosystem.
There are numerous themes to choose from. To personalize the look and feel of your online store, choose from over 70 professional-looking templates. Many of the themes are created by world-renowned designers and cover a wide range of industries.
Integration with the most reputable payment processors: Along with PayPal (one of Shopify's default payment providers), the platform allows for easy integration with third-party payment providers such as Stripe and PaymentCloud, as well as increasingly popular "buy now, pay later" apps like Klarna, Affirm, and Afterpay.
They support blogs. We've said it before, and we'll repeat it: content is king. Quality content improves your search ranking, adds value to your audience, is shared on social media, leads to more conversions, and so on.
Keeping track of and maintaining customer information is accessible in Shopify. Shopify analytics tracks vital metrics that give you insight into your store's performance and customer behavior.
It's both a website builder and a content management system. Shopify is a robust content management system (CMS) that gives users complete control over their website navigation, content pages, and design, in addition to being a user-friendly website builder.
Keywords are easily customizable and optimized for SEO. SEO features are built-in to Shopify online stores, allowing businesses to optimize their content.
Shopify's email is fantastic. Shopify allows you to create a custom email campaign, send emails from your domain, and easily manage your campaigns. If you already have an email provider, Shopify makes it simple to integrate it.
You can add coupons and discount codes. Discount codes are included in all Shopify plans, making it simple to provide customers with a fixed value, percentage, or shipping discount on items in your store.
Ability to edit HTML and CSS in their entirety. Are you a web developer with some experience? Don't be concerned! You are not obligated to use the existing templates and themes. Shopify allows you to edit your theme code and make detailed changes to your online store quickly and easily.
A Buy Button can be added to your blog or non-Shopify website. Pictures, descriptions, and prices can all be included in this simple shortcut to purchasing your products or services.
Shopify POS (Point of Sale) (and POS integration): The Shopify platform, besides providing its own free POS, allows for easy integration with Square, Vend, Clover, and other services.
You can create a profile for each of your employees that is completely customizable. You can easily add and remove employees from your store, as well as change their login permissions.
Live chat integrations are available. It also allows for easy integration with a variety of live chat apps, in addition to Shopify Chat (the platform's native live chat function).
Make your gift cards for the store. As an incentive, promotion, store credit, or reward, quickly issue a gift card with a set value to an existing customer.
Reporting that is more advanced. Advanced Shopify and Shopify Plus users can customize default reports and create custom reports (using Shopify's filtering and editing features) to display their required data.
A built-in feature to prevent cart abandonment. Almost 70% of online shopping carts are left abandoned. Customers can receive a personalized email from Shopify that encourages them to complete their checkout.
Easy integration with customer service apps: Zendesk, Freshdesk, HelpDesk, LiveAgent, and other customer service platforms are easily integrated with Shopify.
Reporting on analytics: Shopify Analytics reports allow you to review store activity, visitor behavior and more quickly and easily. You can even tailor reports to your specific requirements.
Integration with shipping companies: Shipping products with Shopify is incredibly simple, and most major shipping carriers, such as FedEx, UPS, USPS, and Canada Post, integrate with Shopify by default.
Conclusion
That's all there is to it! So now you're aware of all of Shopify Plus's fantastic features. It's time to start working on your online store. The best way to go is to hire a Shopify plus development company, which will be able to use all of the features to your advantage.