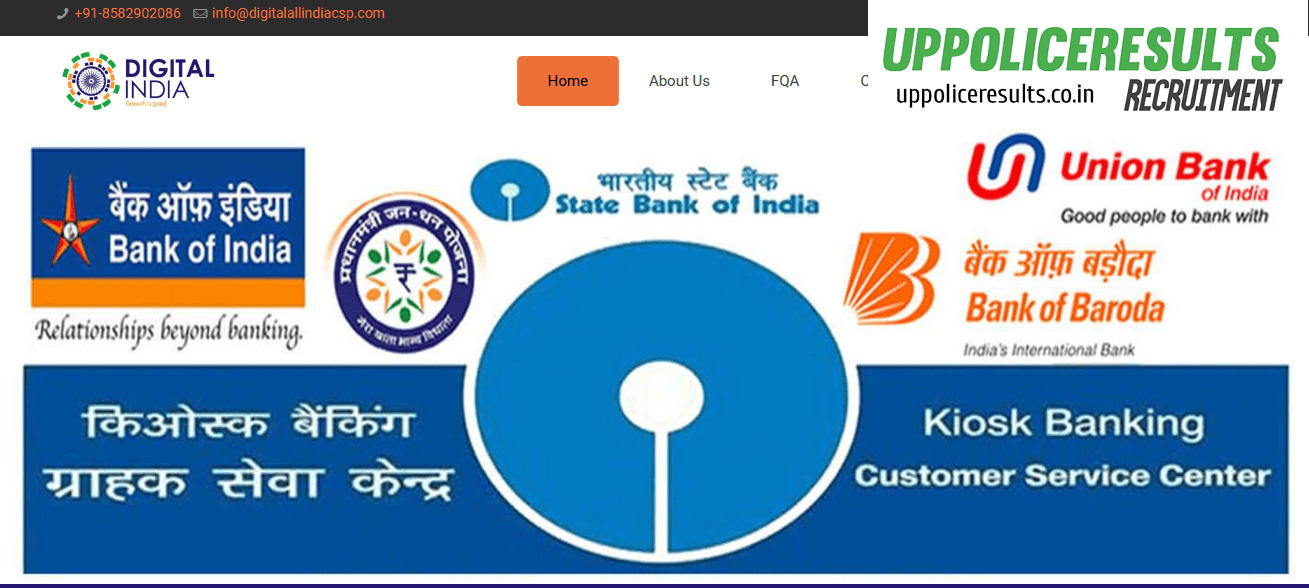 In this article, I am going to talk about how you can apply online for SBI CSP and after that, how will you open an SBI CSP in 2021. Before talking about CSP, I am going to tell you that what is CSP. So, CSP is a mini branch of any bank that provides maximum services of a bank like cash deposit, cash withdrawal, account opening, life insurance services, loan services, etc but it puts some limitations also. It was planned and started by RBI for minimizing the crowd and rush inside a bank, so that, customers get good services. It is also helpful for people especially in rural areas because they have to travel a lot for small work. You can open an SBI CSP very easily if your nearest bank wants a CSP. 
The procedure of opening an SBI CSP.
To open an SBI CSP, you need to consult with the Bank manager of your nearest bank first. You need to approach him for allowing you to open a CSP of SBI. So, you need to tell him that you are capable to open and run a CSP center, and you need to also tell him that why your area needs a CSP center. After convincing him, if he allows you to open anSBI CSP, then you need to consult with a business correspondent company if and only if you are allowed to open a CSP by the bank manager, otherwise, you do not need to move any further step. So, if someone tries to convince you that he will help you to open a CSP and charges money also, you do not need to give any penny of money, he can be a fraud, so beware of that type of person because there are many frauds roaming to make money in the name of CSP. No business correspondent company has the power to open a CSP for you after getting rejected by the bank manager.
What is a business correspondent company and how to find a good business correspondent company?
A business correspondent company is just like an agent which works as a link between you and the bank. They do the whole setup for your CSP and they also provide commission given by the bank to you. There are many fraud companies in the market, so, first, do the proper research about that company and then approach them. There are also many trusted companies in the market too like oxygen csp , Zero mass foundation, Jio payment bank, etc. So, you can approach these companies or you can ask about the business correspondent company in your bank also. They can also suggest to you some good and trusted business correspondent companies also because the bank had also given CSP before to anyone, so, they know a lot about good and trusted business correspondent companies. It will be better for you to consult with the bank for a business correspondent company.
How to earn income from CSP?
A bank never gives you commission directly, they pay your business correspondent company first, and then after they will give you the commission. So, commission may vary from company to company. So, you need to choose a good business correspondent company so that you earn a good income.
Requirements to open an SBI CSP.
You should have good computer and internet knowledge. You should have a 100sq. Ft house. You should also have a laptop or pc, a printer, and a power backup like an inverter or generator so that the work does not get stuck in the middle. You will get a biometric device, a mini bank ATM, and some registers too for free after opening an SBI CSP. After some time, you need to manage all things yourself.
Documents required to open an SBI CSP.
You do not need so many documents, you need an Aadhar card, PAN card, bank passbook copy, class 12th certificate, passport size photos, police verification, and land proof where the bank CSP will be opened. By following this process, you can open SBI CSP and run it successfully.