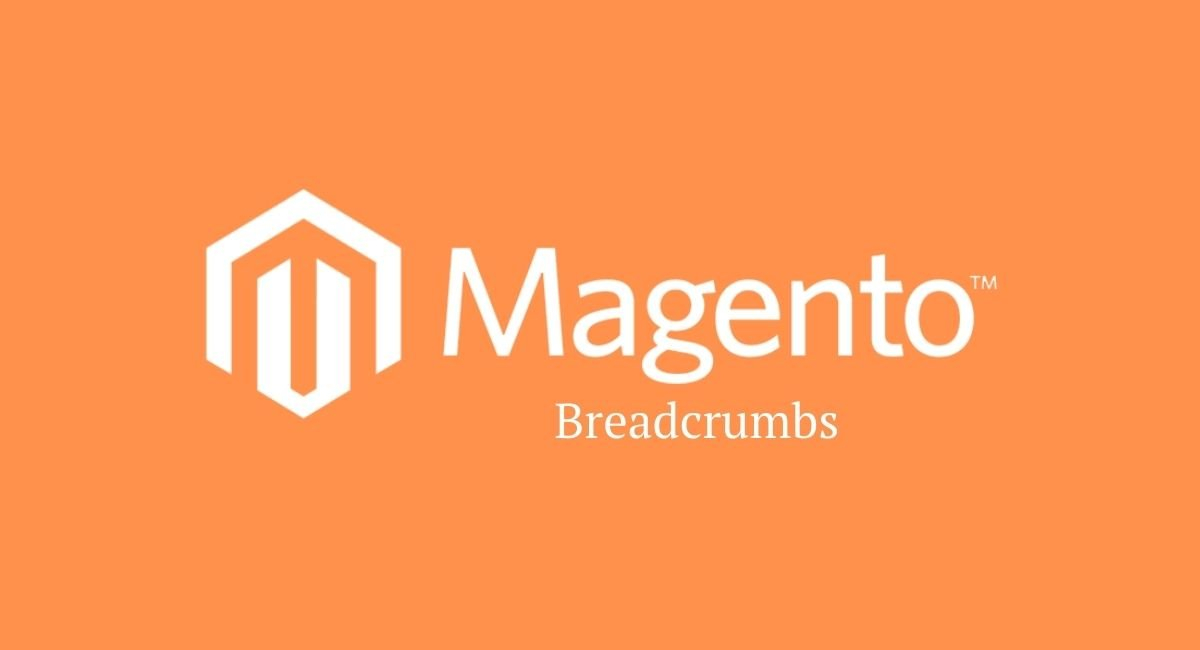 Breadcrumbs are important for Magento stores. They not only improve SEO, but also make it easier to use. Breadcrumbs can improve your store's UX and SEO optimization. This will result in better sales.
Breadcrumbs are used to help users quickly return to previously navigated pages. Many times, users who are checking the content on a page may want to read other content. Breadcrumb navigation is a great way to do this. Today's blog will cover multiple aspects of breadcrumbs in Magento stores.
What are Magento Breadcrumbs?
Magento breadcrumbs are the pathway to your products. It's a navigation tool that allows users to identify the product's category or subcategory. These categories and subcategories will allow users to identify the page on which they are currently. Although it is not necessary to include breadcrumbs in your online store, we recommend using them as they improve the user experience.
Types Of Magento Breadcrumbs
Based on their features and use, the breadcrumbs were divided into three different categories. These categories are described below:
Hierarchy Based Breadcrumbs
The hierarchy-based breadcrumbs are the most common in use and will be easy to find on ecommerce. In these breadcrumbs, the users can know the product they are checking is of which category/subcategory. They can then directly access the subcategory or higher category from the product detail page.
History-Based Breadcrumbs
These breadcrumbs are not like the hierarchy-based breadcrumbs. They work exactly the same way as the back button in your browser. Customers can click on the breadcrumb to go back to previous pages.
If users want to just go back and forth between pages after changing filters on the category page, history-based breadcrumbs can be very useful. This breadcrumb focuses more on the click than the button.
Attribute Based Breadcrumbs
Attribute-based breadcrumbs allow users to see which attributes have been selected for a product. These breadcrumbs are very useful for ecommerce stores that sell a large number of products with different attributes. The page will display certain attributes or filters if the user applies them. These breadcrumbs are not the same as the previously mentioned hierarchy-based breadcrumbs. The attribute-based breadcrumbs show the selected filters, while the hierarchy-based breadcrumbs only show the path. These breadcrumbs can be removed from the user's hands.
Breadcrumbs are used in many ways from an SEO perspective.
Breadcrumbs enhance the user experience in the ecommerce store. Behavioral factors are also improved
Breadcrumbs are part of the internal linking networks that help search engines index sites better
This navigation is created in the Search Engine Results Pages snippet which allows users to quickly open the desired section without having to search the entire website.
You may not need breadcrumbs for an ecommerce site with just a few CMS pages. Breadcrumbs can be a boon to the user experience if you have a large inventory that includes hundreds of products and different categories.
Important Things to Remember When Setting Up Breadcrumbs In Your Magento Store
First, determine if this additional navigation setting will help users navigate your site. A perfect example of an online ecommerce store where navigation between product categories can be difficult is breadcrumbs. They allow users to navigate the site in a simple way while still being able to find what they are looking for.
This is why the breadcrumbs can be easily found on the page. They are located at the top of product pages. Although it's not possible to avoid such Navigation, it is an essential element of the site. It should not be a distracting assistant. It is crucial to follow the sequence – it should appear on every page if you offer this navigation.
When implementing breadcrumbs in Magento, make sure that all elements are connected and organized logically. Breadcrumbs can improve SEO and encourage users to explore important areas of your website. This navigation is key to Google's website structure and can be a contributing factor to SEO efforts.
Breadcrumbs Best Practices
It is generally believed that an ecommerce store should offer two types of breadcrumbs simultaneously. Ecommerce store developers are limited to one type of breadcrumbs, and that is hierarchy-based breadcrumbs. Folio3 is the best eCommerce development company. They identify the user flow and navigation of the store, and then implement breadcrumbs in accordance.
We Have Different Viewpoints In The Breadcrumb Navig
Linear
The linear approach creates the user's route from the main page to their current page. The description contains navigation so users can see the site structure from any page. This approach is very popular and you must have seen it in breadcrumbs. This linear approach works best when users find the product via search results and want to explore other categories. This approach will not result in losing any potential customers.
Inverse
Instead of showing the entire route, you can just put a "back" button on the page. It is similar to the browser's "back" button, but it is more convenient. It is best for sites with many filters. All filters are reset when users click the back button. Users will need to configure them again and increase their efforts. This issue is solved by the breadcrumbs, which return to the original page with all filters previously selected.
Attributive
Attributive breadcrumbs can be formed by grouping pages, tags and categories. This is useful for building ecommerce stores . Users will be able select any mobile device within a specified price range, color, or other attributes.
Combination
A single breadcrumbs approach may not suffice to provide a better user experience. If necessary, use two types of breadcrumbs. Because each species has its specific task, combining breadcrumbs navigation is very useful. The one is for the structure, the other for history.
The Most Important Things About Implementing Breadcrumbs Navigation
These Are Some Vital Points To Consider
Breadcrumb navigation generally displays a horizontal strip at the top of the page. However, vertical stripes are possible but are less common.
It acts as a navigation element, and can have an impact on user behavior that search engines look at.
Breadcrumbs should be incorporated naturally into the overall design of your store. It shouldn't look foreign.
Always show the entire way starting at the homepage. It is a common expectation of users.
To separate elements from a path, use the ">" symbol. This symbol is often used by users to separate elements on websites.
You should not use breadcrumbs as a homepage decoration.
Boldface is used to show the current page that users are on.
Breadcrumbs Benefits For SEO
The location-based breadcrumbs help the crawlers of search engines to find the website. This helps in improving the SERPs ranking.
It is possible to use specific keywords from pages in your breadcrumbs, which can help improve the SEO
Increases internal linking by the website, which arranges link juice among pages
To make search results more appealing to visitors, SERPs can be integrated with breadcrumbs by displaying a clear excerpt with useful data.
How to Add and Remove Breadcrumbs from Your Magento Store?
Follow these steps to enable breadcrumbs in your Magento store
Log in to your store's Admin Panel
Navigate to Stores > Navigation
Click on the Generalcategory to expand the section of default pages
Enable Yesfor Show breadcrumbs for CMS pages
Click on the Save Configurationbutton.
To remove the breadcrumbs from Magento stores, choose No in Show breadcrumbs for CMS pages
Wrapping up
Today's article will cover every aspect of breadcrumbs in Magento 2 stores, including how they can be used to improve the UX and SEO and how to set breadcrumbs on Magento. Folio2 is the top Magento web development services provide in the US, UK and Canada. We are experts in implementing these features and functionalities with proper design. We would love to hear about your needs.