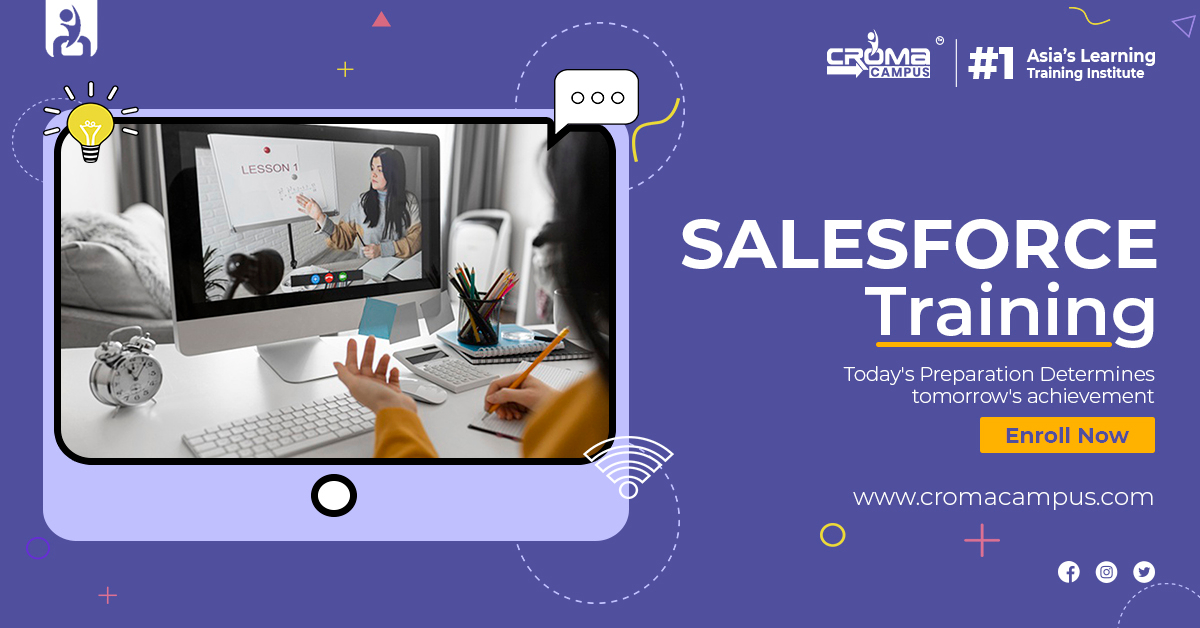 Salesforce has a wide variety of specialities and employment categories. People with different skill sets and interests are likely to find the platform useful. Whatever your strengths are, you may be able to find a career in the Salesforce industry that you like. In the Salesforce ecosystem, everyone may find a job that suits them best. They can see a breakdown of the Salesforce skills needed for each function. Also as the daily tasks and the predicted growth and remuneration for each position.
For every one of the over 40 Salesforce certifications that are available, there is a clearly defined professional path to follow. Obtaining certification demonstrates to potential employers that you have the qualifications necessary to succeed in a certain career field. Several Salesforce certifications address a variety of topics, including the usage of the service and data management. In addition to Salesforce Lightning and Visualforce.
Online Salesforce Resources to Assist You in Your Training
Trailhead, a free online learning platform from Salesforce, is available to anybody. Using this platform, students may practise the abilities they'll need to succeed in the real world by using learning modules and guided projects. Trailhead differs from other test-prep sites in that it emphasises more than simply technical abilities. In addition, users acquire the soft skills they'll need to succeed in sales and marketing careers.
The Trailhead Playground is Salesforce Online Training most valuable tool, allowing users to test scenarios and perform objectives based on real-world events. Learners may test their Salesforce abilities in the Playground, which is a free version of Salesforce.
The Trailhead Academy offers self-paced and instructor-led courses for aspiring. Salesforce professionals, as well as Salesforce Certification Days and Virtual Boot camps. To assist students to connect with the larger Trailblazer community, several choices are available. It is a great opportunity to meet mentors and other students in your region, as well as get additional support and assistance.
Enhancing Your Salesforce Certification Performance Level
As a developer, administrator, or engineer, hands-on experience is a prerequisite for certification. As long as you're working at a place where Salesforce is already used, you may practise your Salesforce abilities there and there. Use the Trailhead Playground judiciously if you don't have much time to spare. So that you'll be confident in your abilities as a Salesforce expert when you begin employment, practise every real-world situation you can find.
Make the most of whatever opportunity you have to interact with the Salesforce community. Depending on the area, this may entail visiting conferences, participating in local meetings, or just chatting online with other members of the community. Developer advocates and users can assist you to acquire skills you'll need for your day-to-day work in a broad community of people.
Extra Resources That is Beneficial for Salesforce Certifications
A wide variety of online resources are available to students preparing for the Salesforce certification exam. In addition to YouTube videos and discussions on certification, students may also benefit from these resources. When evaluating a candidate's understanding of Salesforce Online Training, multiple-choice questions are used. Taking practise examinations may help students gain a sense of where they are and where they need to improve. For those familiar with Salesforce, a boot camp-style learning environment is a popular option.
The entry-level examinations may be completed in a week or two if you've worked with Salesforce prior to that time. Trailhead Playground may be a good place to practise for your next competition. Taking the time to study thoroughly will help you retain the information and increase your chances of passing the multiple-choice test the first time around.
Taking practise tests may be really beneficial if you are the kind of person who has difficulty with examinations. Hence, the Salesforce Training in Noida Certification tests your understanding of the Salesforce product and best practices. There are no difficult questions in this test. An expert in the subject should be able to pass the exam with ease. The test should not be a problem for a professional who is familiar with the surroundings. Practice examinations, on the other hand, maybe beneficial if you have been away from academics for a long period of time.