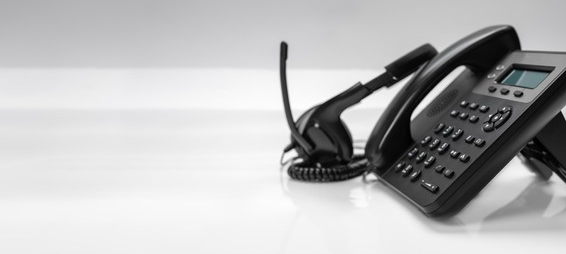 The network protocol that permits correct support and formatting for voice calling from one IP address to another is SIP, or Session Initiation Protocol. It is a crucial component of VoIP services. To put it another way, SIP phone calls are similar to digital phone calls, except they don't require traditional phone lines or handsets.
SIP is the next generation of business phone systems, and it can even be used to replace a company's existing PBX, or private branch exchange, which supports traditional phone calls.
How it works is as follows: What is required to make SIP phone calls?
How does SIP calling function if it doesn't require a handset or a phone line? SIP phones, as previously mentioned, allow VoIP (voice over IP) and function similarly to a digital phone that can be accessed and used directly from a desktop computer or mobile browser. According to Lifewire, businesses only require:
A SIP address is a unique recipient identifier that functions similarly to a phone number. Installed on customers' PCs, smartphones, or other devices is a SIP client (or softphone) app. Internet connectivity provides sufficient bandwidth to prevent call drops and ensure smooth, jitter- and latency-free communications.
An earphone and a microphone are included. Some users choose a hands-free headset with a connected microphone, such as those who work in contact centres, help desks, or service operator organisations. Other users can simply utilise the built-in speakers and microphone on their PC. Business users are the intended demographic for SIP phones.
While some individuals and private consumers use SIP phones, this communication channel is mostly aimed toward corporate users, owing to the fact that calls to other SIP addresses can be made for free once users have the requisite softphone app and network support.
Those working in professional contexts, particularly help desks and call centres, require a system that allows for seamless call management and routing. SIP telephony ticks all of these boxes while also enhancing employee productivity and cooperation. VoIP services based on SIP are typically less expensive than traditional phone lines and can be readily integrated into an existing network, making them more appealing to both small businesses and large corporations.
How can you make sure your SIP phone deployment is a success?
SIP phone calling is a terrific alternative for corporate users, and it isn't as complicated to set up as some decision-makers may believe. However, there are a few important things to take to ensure a smooth and successful SIP deployment:
Do your homework. There are a number of SIP solution providers available, but they are not all the same. You should look for companies who offer more comprehensive solutions that include SIP calling VoIP services sip phone  as well as other collaboration tools such as instant messaging, video conferencing, and online presence. The CounterPath Bria softphone clients, in combination with our Stretto Platform, are ideal for this.
Ascertain that you have the necessary resources and equipment. To ensure that SIP calling is supported within your business, you'll need to check off all of the elements on our checklist. To ensure effective operation of the SIP client, you'll need the suitable softphone app, a supported proxy server, and enough bandwidth.
Make sure your SIP trunks are the right size. SIP trunks are the digital equivalent of bundled telephone lines used by organisations in the past. SIP trunks must be sized according to the volume of calls users will make and receive, as TechTarget contributor Carrie Higbie Goetz pointed out.
Document the network's deployment and updates. The IT staff should also make a note of how the new SIP calling system is set up and configured in relation to the rest of the network. Any integration of the new SIP calling solution with other systems, such as Microsoft Office, can also be documented.
SIP phones are an excellent complement to any company's communication infrastructure. It may also be quickly and efficiently connected with any existing PBX and seamlessly overlayed on top of the present enterprise network with the suitable partner. SIP solutions are a wonderful approach to save communication costs without having to rebuild the entire communications infrastructure. Softphones are the next step in the evolution of business communications, assisting in the resolution of many of today's most important collaboration issues.
Download our free eBook to learn more about SIP calling and how it may be integrated into your organization's communication and collaboration tools.
An internet phone for the home and the office:
The DPH-120SE Broadband Internet IP Phone allows you to make low-cost Internet phone calls using your DSL/cable modem connection. It combines the newest Voice over IP network (VoIP) technology with advanced communication features, and it's compatible with a variety of industry-standard phone services. This stylish IP phone offers the benefits of VoIP while maintaining the look and feel of a classic desktop phone.
Excellent voice quality:
Quality of Service (QoS) is included into the DPH-120SE IP phone to ensure that voice received via the Internet is as good as or better than voice received over a regular phone. It has a number of handy features, like call transfer, caller ID display, 3-way conference, and speed dialling, which make it easier to dial out or answer phone calls.
Use the internet to place internet phone calls:
The DPH-120SE has two Ethernet ports: one for connecting to a DSL or cable modem, and the other for connecting to your broadband router. You're ready to make and receive calls once you've connected and signed onto the Internet. Additionally, this IP phone has an Ethernet port for connecting to your PC, allowing you to use the IP phone while browsing the web, sending e-mail, transferring files, and performing other network chores on your PC.
Service quality and security:
The voice VLAN feature on the DPH-120SE allows you to separate your voice communication so that it cannot be intercepted via the network. Priority queues are provided to manage traffic so that online browsing and Internet downloads do not disrupt voice traffic or decrease Internet phone quality.