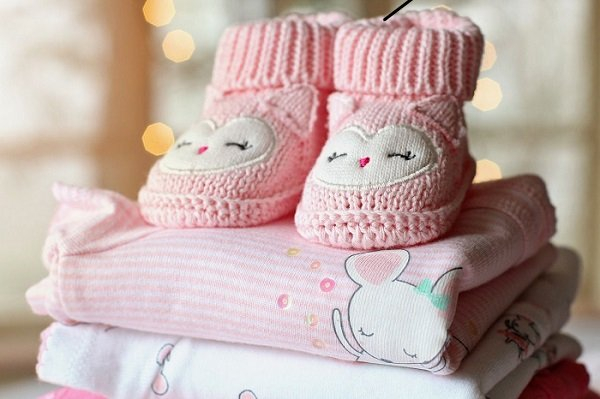 Muslin is the softest, delicate, breathable and fine cotton fabric. There are different types of muslin clothes based on their finish, weights, colour and thickness. Muslin is the purest and light fabric that is loved by all as its touch feels great on the skin. If you are concerned about your newborn and want to give your baby the best fabric that is gentle on your baby's skin, then you must opt for the muslin. Because a newborn baby's skin is soft, supple and sensitive. Muslin cloth has been used by mothers for many years and it is the most embraced and loved fabric by mother's. It is gentle and pure like a mother's love. So, without a second thought, you can opt for muslin clothes for your child from a baby online store, especially the nightwear as it is lightweight, soft and breathable. You can be assured of your baby's peaceful sleep as it is the most trusted fabric of mothers for ages.
Reasons for muslin being the best fabric for babies:
Muslin is the first choice for baby blankets and swaddles. It is the most gentle, light, soft and breathable fabric that is great on the skin and especially baby's skin that is sensitive. Air flows easily through it and there are no chances of overheating.
It is also stretchable and that is the reason it provides extra comfort for your baby while sleeping.
After every wash, the muslin cloth becomes softer, that is the reason it lasts long.
Muslin can be used in many different ways such as a swaddle, blanket, for cleaning when feeding your baby, as a cover while feeding your baby, as a sheet etc.
Muslin cloth can also be used as bibs and nappies, as it is soft on the skin.
Muslin is free of chemicals not like other fabrics that have chemicals in them and they can be harmful to your baby. Muslin is a loosely woven and natural fabric that pampers your baby's skin.
Though it is a little costly, it is worth your peace of mind and your baby's health. It is also durable and can be used in many different ways. You can find muslin nightwear easily on a baby online store.
You can now be assured of the best care for your baby's skin and peaceful sleep with the most baby-friendly fabric in the world, muslin. At Nappies Direct you will find an incredible range of muslin nightwear for your baby. You can order sleeping bags and suits, swaddles and wraps and pyjamas online at Nappies Direct and your order will be delivered to your doorstep.
Sleeping Bags & Suits – There are amazing sleeping bags and nightwear that you can choose from as per your choice. Dino Friends – Little Unicorn Cotton Muslin Sleeping Bag is a lightweight, breathable, hand-printed, safe and stylish alternative to a blanket. It has a zipper from top-to-bottom that helps in the easy change of the nappy during the nights. It is machine washable and becomes softer after every wash.
Swaddles & Wraps – Baby First Baby Muslin Wrap Pink/Blue is a pack of two that is soft, gentle and perfect for sensitive skin and it is a multi-purpose muslin baby wrap. This muslin baby wrap can be used as a swaddle, play rug, stroller cover, nursing cover, lightweight blanket, change mat, burp cloth etc. It will also make an excellent gift for baby showers. You can also opt for the Little Unicorn 3pk Cotton Muslin Swaddle, you can select the swaddle & wraps of your choice from a wide range.
Little Unicorn Muslin Photo Blanket & Milestone Set – This is an amazing photo blanket & milestone set that can be used to document your baby's first weeks, months or years. It has a unique backdrop for scrapbooks and social media sharing. It can be used as a swaddle, nursing cover and as a photo backdrop.
All the above unique and exclusive muslin items for your baby are available at Nappies Direct and also incredible baby toys.