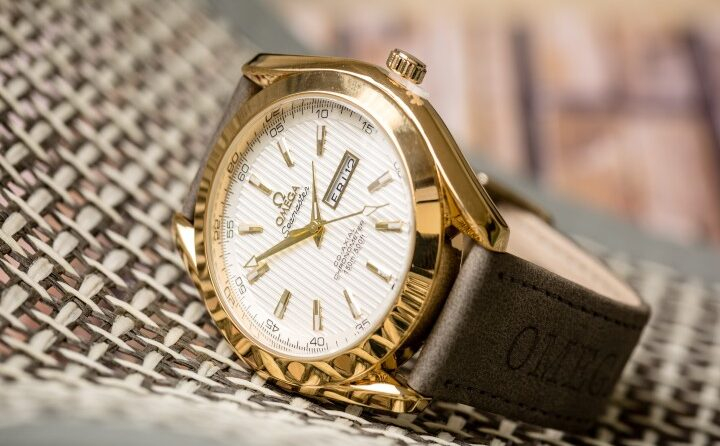 Omega counts itself as one of the most coveted luxury watch brands and also one of the oldest in the watch realm. The Swiss Maison comes with a long and rich history where over the course, Omega watches have been to the Moon, been in space several times, used in the Olympic Games and also featured in many James Bond movies.
All these achievements contribute to the strong reputation of Omega as a prestigious brand within the watch industry, making them highly popular with collectors and aficionados. Both new and pre-owned Omega watch models are incredibly popular. However, one common question that arises among potential buyers is whether Omega watches hold their value over time or not.
If you're looking to invest in Omega so you can sell your watch at a good price in the future, this blog is for you. Here, we'll talk about Omega watches as investments.
Is Omega a good investment?
Buying watches as investments are not uncommon these days. In fact, more and more investors today consider wristwatches a good place to put their money in the hope that it will increase in value over the years. Or to say the least, hold their value. It actually seems like a good combination also, investing in an asset which you can wear and enjoy whilst it hopefully grows in value!
Now, what about Omega as an investment?
Simply said, Omega watches are great investments. The watches have historically proved to be the safest investment options that are always in demand. When investing in an Omega, the main goal is to achieve an increase in value over time and the popular Omega models definitely give you that satisfaction.
But it is also important to note that there are a few different factors that affect how well a particular Omega model holds its value in the secondary market.
Factors that affect the value of an Omega watch
Model:Omega boasts a range of iconic models such as the Seamaster, Speedmaster and Constellation. All these models have remained popular Omega choices for decades. While there are countless models to choose from, it is best to invest in an Omega model that speaks most to the people so you can sell your Omega at a good price.
Age:The age of your Omega will also affect its value. Vintage models, particularly those from significant eras or historical significance often command higher prices.
Condition:Well-maintained Omega watches with minimal or no wear and tear will surely fetch a better price than those in poor condition.
Rarity:Certain limited edition or rare Omega models that are produced in small quantities featuring unique design elements elevate the desirability among the buyers and also the potential value appreciation of these timepieces.
Metal:From the case to the movement inside, Omega uses only high-quality metals and materials to ensure durability. Omega watches made of steel and gold are highly desirable that further strengthens their value.
Market Demand:The value of both pre-owned and new Omega watches remains consistently high. Investing in an Omega model that enjoys a loyal customer base will probably get you a handsome value when you sell your Omega.
Dreaming to own an Omega watch already? Here are some of the most in-demand Omega models that have historically held their value pretty well.
3 most popular Omega watches for investment
1.     Omega Seamaster Professional Ref. 212.30.41.20.01.003
The Seamaster is hands down one of the most iconic creations by Omega which is often referred to as the 'Bond Watch'. This mere association is enough for the entire collection to witness a potential financial gain. The Omega Seamster is a well-known diving watch and the Ref. 212.30.41.20.01.003 is an exquisite presentation of the brand's renowned watchmaking.
The model features a 41mm stainless steel case and a black dial with a date display at 3 o'clock. The distinctive dial is surrounded by a black ceramic unidirectional bezel and fits a stainless steel bracelet. The watch has achieved outstanding success in recent years for its fusion of innovative technology and impressive style.
2.     Omega Speedmaster Moonwatch Professional Chronograph Ref: 311.30.42.30.01.005
The Speedmaster has the most illustrious presence in the brand's entire catalogue with a massive fan following over history. It is a true classic that will always be in demand and make a fantastic investment. We pick the Omega Speedmaster Moonwatch Professional Chronograph Ref: 311.30.42.30.01.005 for you as it is one of the most significant investment pieces.
The watch mounts on a sturdy 42mm stainless steel case and has a black bezel with a tachymetric scale presented on a matching steel bracelet. The dial is the most alluring part graced by three dub-dials, a 60-second sub-dial at 9 o'clock, a 30-minute recorder at 3 o'clock and a 12-hour recorder at 6 o'clock.
3.     Omega Seamaster Diver 300M Ref. 210.30.42.20.03.001
Easily identified as the 'Bond Speedmaster' this specific Omega has a separate follower base. The watch not just lives up to the style expectations but also the technical expectations, making it a standout investment option. Released in 2018 to celebrate the brand's 25th anniversary, the Ref. 210.30.42.20.03.001 is a true gem showcasing the newly updated Calibre 800 through the display case back.
The watch has a 42mm stainless steel case with an updated blue ceramic bezel featuring a white enamel diving scale. The ceramic dial is laser engraved with a stylish wave pattern and flaunts a colour-matched date window at 6 o'clock. Modern collectors will appreciate Omega's best innovation and design with this elegant model.
4.     Consider Purchasing a Second-hand Omega
Yes! That's right. Please get over the notion that secondhand means poor quality. In fact, you will find some of the most coveted Omega timepieces only on the pre-owned market. The secondhand market is full of great deals wherein you can buy your favourite Omega model at only half the original price. So, why not!
TO END WITH..
Omega watches have established a track record of holding their value over time and some popular models even appreciate with time. Whether you're a horological enthusiast or an investor, owning an Omega is surely a rewarding experience both financially and aesthetically. So, if you're considering investing in an Omega, consider the factors discussed above and buy from a reputed dealer to make a wise investment.