VoIP phone services
A business VoIP phone system is a modernized and evolved version of a traditional business phone service that uses an internet rather than a PSTN landline connection. Businesses use VoIP phone systems to get high-quality communication with many features for a fraction of the cost of traditional legacy systems.
VoIP-based business phone services make it simple for any company to operate with the same level of professionalism that customers expect from large-scale enterprise systems.
With the right VoIP provider, your business can run at a top standard, on par with large-scale systems, without having to worry about the cost.
Find the right business VoIP provider using the easy business VoIP buyer's guide.
Selecting the Best Business VoIP Provider
Select the best VoIP provider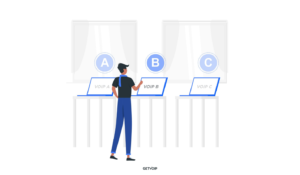 Depending on the number of lines/extensions you require, your monthly business phone service can start as low as $20. Identifying your requirements will make the process of locating the ideal VoIP service provider for you quick, simple, and cost-effective.
For its VoIP phone system, each company has its own set of features and budget. Here are four things to think about:
The bandwidth/connection speed of your internet.
Identifying which VoIP service package is best for your budget.
Choosing equipment that will meet your current and future business requirements.
Compare providers, their features, their dependability, and verified past and present customer reviews.
Questions to ask Potential VoIP Provider
Ask questions to the potential VoIP provider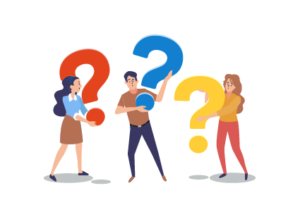 What are the startup and recurring costs?
Is the virtual phone number portable? Is it free, or are there costs involved?
Is there a contract? What about the cancelation process and fees?
Are there any hidden fees?
What VoIP features are included in the service package, and what are extra?
Is there international calling available? Is it free?
What customer support is available?
Is E911 available? If yes, are costs involved?
Is there a VoIP softphone available?
Key Benefits of Using Business VoIP Service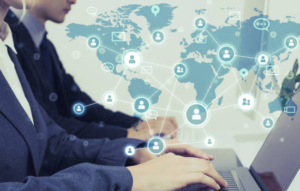 Mobility
Work from anywhere and anytime with an internet connection
With the common feature known as "Find me, Follow me," one of the major benefits of using business VoIP systems is mobility. You get one virtual extension with this feature, and you can program the cloud-based phone system to ring all of your extensions at once or in a specific order. Your location is irrelevant when you have a VoIP phone system.
It allows you to choose whether a missed call should be directed to your voicemail or another extension. Regardless of where and which device you call from, the receiving caller ID displays your business phone number when you use your cloud phone system to make calls.
Flexible Messaging Options
Flexible messaging options
Retrieving and maintaining your business messages is made easier with the various business phone service options available. Instead of listening to voicemail messages in an audio format, you can read them in your inbox or receive them as text using voicemail transcription features.
Virtual Receptionist
Virtual receptionist with auto attendant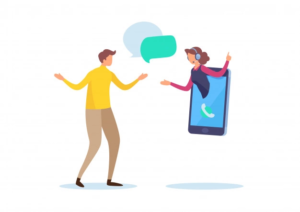 The auto attendant feature is a virtual receptionist that greets callers with personalized greetings before directing them to departments, individuals, extensions, and more via a menu option.
Automatic Call Distribution (ACD)
ACD
Instead of routing to a fixed number of phones, the ACD feature is an advanced version of the call hunting feature. This intelligent system matches customers with the appropriate agents.
Top Business VoIP Providers in 2021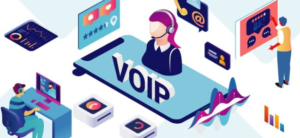 The top business VoIP service providers in 2021 are listed below, with the highest levels of reliability, unbeatable customer service, and unbeatable prices for their advanced features.
The VoIP providers listed below offer customized packages to help your business VoIP system up and running as quickly as possible.
Aavaz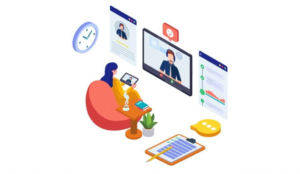 Aavaz is a leading contact center solution provider that provides fully customizable call center suite features to clients based on their current and future business needs. This service provider also has its VoIP softphone app, ideal for companies with employees who work from home or on the go.
Contact Management and Workflow Automation
Advanced Inbound, Outbound, and Blended Capabilities
Live Agent and Queue Monitoring
Fine-Grained Metrics
RingCentral
RingCentral offers low-cost subscription plans that include enterprise-grade VoIP features. RingCentral offers new collaboration features, artificial intelligence, a new admin portal, and more app integrations to tailor the VoIP phone system to your specific business needs.
Top Features
Network infrastructure in 3 continents
The feature set for VoIP and collaboration
Artificial Intelligence (AI) integrations
Several optional applications for customization
VoIP Office
With their VoIP solutions, VoIP Office makes it simple and inexpensive to connect with anyone, anywhere in the world. This company provides next-generation cloud-based communication that combines all of the standard features of a traditional PBX with the most cutting-edge VoIP features.
Top Features
Cloud-Based Business Phone Systems
IP PBX, Conference Calls
Unlimited Calls
Outlook Integration
CRM Integration
Nextiva
For businesses that use a variety of call management systems, Nextiva offers a simple but effective VoIP service. Call queuing, instant conference calls, and other features include unlimited calling, texting, and faxing.
With voice, video, text, a mobile app, and web collaboration, you'll have a complete unified communication system. Taco Bell and Conan rely on Nextiva, one of the best business VoIP phone service providers.
Top Features
You can manage all of your calls, voicemails, SMS, and more from a simple admin panel.
VoIP services at a reasonable cost
Dedication to customer service
Vonage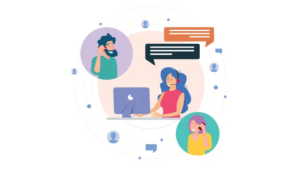 Vonage is a cloud-based VoIP service provider that offers high-definition voice, video, and messaging. It integrates with Amazon Chime to offer high-quality web conferencing, chat, screen sharing, file sharing, and other functions.
Vonage integrates well with popular cloud-based apps like Office 354, G Suite, and Salesforce to increase your productivity.
Top Features
Keeps your business lines open 24/7.
Assures uptime of 99.999 percent
International call rates are lower.
CallHippo
CallHippo helps you establish long-term relationships with your customers by allowing you to make high-quality calls to them. It includes a user-friendly virtual business phone system with customer service, pre-sale questions, and more.
With CallHippo, you don't need a desk phone to receive or make calls. To call over 190 countries, get a local number.
Top Features
For complete call management, provide a simple and user-friendly interface.
Provides excellent customer service.
Integrating VoIP phone service into your website, depending on the size of your company, will improve communication with your customers. Using a VoIP phone system will greatly improve your day-to-day operations, allowing you to provide excellent customer service, which will lead to stronger customer relationships and more sales.
Using a VoIP phone system for your business has numerous advantages. Your IP provider is generally responsible for the security, maintenance, or upgrades of your VoIP phone system.
Empower your company by contacting Aavaz FreePBX for a low-cost, feature-rich phone system that will help you reach your full potential. Transitioning from your old, overpriced phone system to a cloud-based one is the best decision you can make for your business. Try Aavaz's free 7-day trial period right now.