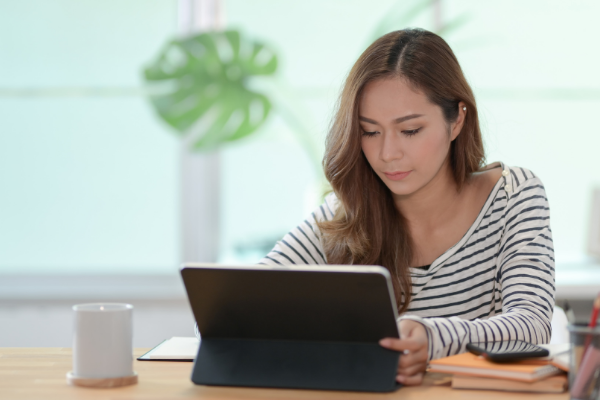 Writing a dissertation is challenging, and when the subject is classic English Literature, the task becomes more daunting for students. Your approach to English dissertation writing should be unique and very different from the other disciplines. The task includes undertaking in-depth research, analysing your findings, and discussing the results. To cope with this complex subject, you need to go through the topic repeatedly in case you fail to understand it. It is the primary requirement, and all subsequent needs come after that.
What is a classic English Literature dissertation?
Before putting your hands into action, you should know that a classic English Literature dissertation must be an independent piece of work. You won't have to give an original contribution to the knowledge, but it must be authentic in the sense of being an entirely independent piece of writing. If you struggle to understand what it means, have a look at the below aspects:
Your classic English literature dissertation must be grounded on in-depth research and extensive reading. Here, you have to demonstrate your grasp of the dissertation subject.
You must prove that you can scrutinize both primary texts and relevant literature on your subject.
Formulate a research question to ensure your study has a crystal-clear focus. Now, answer this question throughout your paper.
Tips you should follow for writing an English Literature dissertation
Crafting a dissertation on classic English Literature won't be a big deal if you are acquainted with the dos and don'ts. So, let's explore the tips you need to follow while writing an English Literature dissertation:
Choose a book written by your favourite author. It's because you have to go through the text several times. Naturally, if you don't like the subject, you won't be inclined to the topic.
Collect relevant information about your chosen author.
If there is little or no information about the author/subject, you can consult an expert offering assignment services to help.
If you have enough time in hand, spend three to four months reading volumes of books, most of which are connected to your subject of choice.
Develop a plan for the first chapter.
Start questioning the very reason for studying humanities, literature, arts, dissertations, and life in general.
Conduct two weeks of intensive research to reap the fruits in the later stages of your academic journey.
Finally, start writing your first chapter.
Banish the turd of your initial chapter to the darkened recesses of your hard drive.
Start the next chapter after completing the draft of your first chapter.
As the deadlines keep approaching, start crafting your remaining chapters in a sleep-deprived panic. However, don't write disjointed statements as in that case, the professors will sense you have completed the work in a hurry.
Steps involved in writing a dissertation
Writing a dissertation is undoubtedly hectic, but things will be a lot easier for you if you follow the below steps:
Understand the purpose of writing a dissertation: It may sound like a no-brainer, but often, students put their hands into the task without understanding its purpose. If you don't know the purpose of your writing, you won't be able to execute the task precisely.
Pick a unique, valuable research topic: You need to come up with an interesting topic or something that catches readers' attention. Also, the subject you choose must be debatable enough to prove your point with relevant evidence. A good thesis topic has certain attributes like clarity, uniqueness, and relevance. If you face difficulties in coming up with a unique topic, you always choose to consult an expert who can 'write my dissertation'.
Craft a convincing research proposal: After coming up with a high-quality research topic, the next step is to convince your professor to let you research the same. No matter how enticing your topic is, it needs to get the rubber stamp before carrying forward with your research.
Come up with a strong introduction chapter: When your dissertation proposal is approved, it's time to begin writing. As you know, every dissertation comes with sections like introduction, literature review, methodology, discussion, conclusion, and references. The objective of the introduction chapter is to set the stage for your research. Try to make this section engaging, as this is the very first thing readers notice at first. An ideal introduction should comprise a brief background, problem statement, research questions, and significance of your study.
Perform an in-depth literature review: In this section, you need to come up with expert opinions relating to classic English Literature. Showcase their perspectives and arguments in this section. Also, don't forget to mention your stance with relevant evidence.
Prepare a methodology chapter: In the "methodology" chapter, you need to explain the "how" of your research. Here, you need to make firm conclusions about your research design. It includes elements like research philosophy, overall methodology, data collection strategy, and data analysis strategy.
Highlight your findings: After completing the analysis, you must present the findings. In a dissertation paper, you will showcase your findings in two chapters—the results chapter and the discussion chapter. This section explains the story the data is conveying.
Draw a conclusion: Wrap up your research with the conclusion section. However, don't write just for its sake as it may cost you afterward. Instead, in the concluding paragraph, give an overview of your study by highlighting the key aspects and explaining the outcomes of these findings.
Do the referencing: Referencing is integral to academic writing. The purpose of referencing is to give credits to the author whose perspective you have presented in the dissertation. There are several referencing styles, namely, MLA, APA, Harvard, Chicago, and much more. Follow the one mentioned in the guidelines. Also, do the citations accordingly.
Edit and proofread your dissertation
Before beginning the writing process, make sure you have adequate time to revise and edit the manuscript. Be prepared if you expect your dissertation chapters to go through more than one round of revisions and rewrites. Don't anticipate revising your dissertation in classic English literature all at once — you should break it up into sections. You can break it down into chapters and sections, or break it down editorially, focusing on one type of error at a time.
The first step is to check the logical flow and improve the language to connect all sections. Then, for each paragraph, make sure it is relevant and has a reason for being included in the essay. Afterward, you should review your dissertation one sentence at a time and improve its organisation. Also, ensure that you use exact language and that the meaning of each sentence is apparent to your audience.
After that, check your dissertation for spelling, grammatical and punctuation mistakes. Proofreading on a computer screen is a convenient option for some, but it's also a good idea to utilise a paper copy and make physical proofreading marks. To catch mistakes in your dissertation, you should read it aloud. An effective method for reading a piece of writing is to read it from beginning to end, starting with the introduction and working backward. Finally, double-check your references to eliminate any discrepancies.
Wrapping Up
Now that you know how to write an undergraduate English dissertation, it's time to put your learnings into practice. Never forget: everyone has days when they dislike what they've written; it's perfectly normal. You can always try the following day again or seek help from a professional in this regard. It will make your writing affair smoother and more enjoyable.
Author Bio
Anne Gill iis a reputed subject matter expert of English and is currently associated with Birmingham University. Students find his assignment help services via MyAssignmenthelp.co.uk to be trustworthy in absolute terms.She has an adventurous bent of mind for which travelling, landscape photography, boating, and hiking are some of her favourite pastimes.