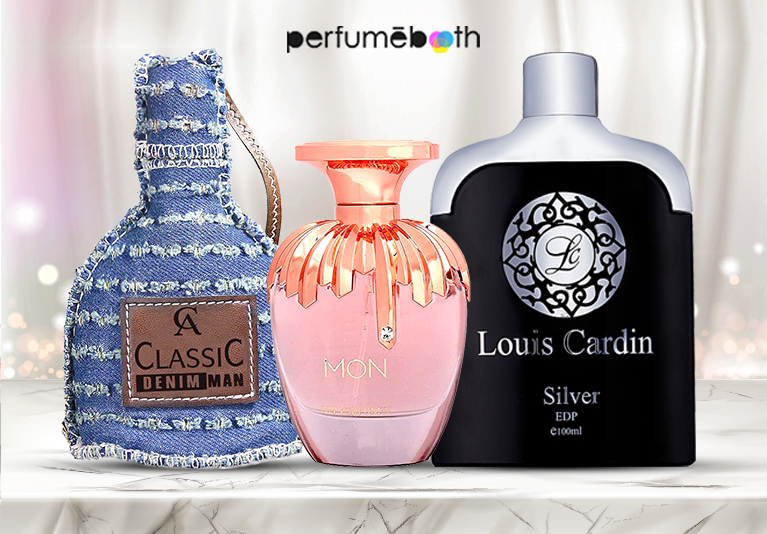 Subject: Woody notes are quite important as a base for perfumes. These can give a sensuous touch to your personality if used correctly. Read ahead to know everything about woody perfumes.
Body:
The perfume world is vast. While some notes make a rare presence, others are always present. Woody notes are one such popular ingredient used in making fragrances. They are an essential part of the fragrance pyramid. So important, it is used in the base of every perfume. You will find at least one woody note or an ingredient in any scent you use. Often people think that woody perfumes are strong. They are not suitable for any other season except the winter season. If this is stopping you from trying this perfume aroma, this will change your mind.
Woody Perfumes Are Perfect For Which Season?
Every season requires a unique aroma. According to the temperature and airflow, you can pick the scent for the season. For the summer season when the mercury is high, light refreshing notes work amazingly. In the monsoon season, you need aquatic and herby notes to smell good. For autumn, there is a need for slightly warm and spicy notes. While for winters, the scent should be rich, deep, and strong. Unlike other notes, woody perfumes can go well in every season. It is the intensity that varies from summer to winter.
Some people prefer to use woody scents in winters, but they are found in every perfume base. Notes like cedar, patchouli, vetiver, rosewood, sandalwood, oak, are some of the most popular ones. Apart from it, pine, oud, cypress wood, guac wood, and all kinds of aromatic woods are also used. Woody notes add a rich, creamy, and sensual touch to the perfume. It combines everything creating a unique aroma. With woody notes, a perfume can last longer.
If you need a good woody perfume for winters, go for stronger notes. Lighter notes with floral touches, and fruity aroma along with woody, are good for summer. You can wear woody perfume anytime, given top and middle notes are suitable for the season. Popular online perfume store have a huge range of these.
Can I Use Woody Perfumes For Layering?
Layering is quite a popular way to improve the aroma of perfume. It helps in enhancing the scent, improves longevity, and can revamp the aroma. If done properly, layering can add a new life to your regular perfume. However, not all perfumes are compatible the way woody perfumes are. They are the most compatible perfume that goes with every note.
The best way to layer a perfume is to look for a fragrance note. Any floral, fruity, powdery, or aquatic note that is common between the perfumes can help. However, when you do not have any scent like this, use a woody perfume. They can go well with any type of scent. You can also use deodorants or parfum oils with a woody aroma. Some notes like Sandalwood, patchouli, vetiver, cedar are the best layering notes. Make sure to use a single spray of scent while layering for best results.
What Should You Remember While Applying Woody Scents?
As wonderful as they may be, woody scents can be a bit too much. You need to remember the right quantity to get the best results. If applied too much, woody perfumes can overpower your personality. And you do not want that if you would like to be popular. Apply only two sprays of woody perfume during the daytime. For evenings, stick to only about three sprays. Apply only one spray after every 4 hours to keep the aroma fresh.
There are woody perfumes of different intensities. If you do not like strong scents, stick to floral or fresh perfumes with a woody base. You should also apply it to clean skin. Avoid wearing any other perfumed product with it. This might affect the aroma of the scent.
Best Brands To Buy Woody Aromatic Perfumes:
In India, there are various perfume brands available online. You can buy fragrances from top Indian and international brands over here. Since the winter season is about to come, woody perfumes are quite popular. If you want to smell good in this season, woody scents are the best choice. Many brands offer them in India, but the best ones are few.
Some of the popular ones are Baug Sons, Creation, Colour Me, Lomani, Chris Adams, and MPF. Apart from these international brands, there is an Indian brand called Perfumer's Club. It has a nice collection of woody perfumes for men, women, and unisex. If you need something on a budget, Mural de Ruitz, Rich and Ruitz, and New NB are also good.
Along with perfumes, some of them also offer perfumed deodorants. You can get them for your active lifestyle. Perfume Booth is one store that takes pride in having all these brands under one roof. You can read about the notes to see which ones are woody. Make these perfumes yours at an affordable price online in India. You will love the attention these get for you.