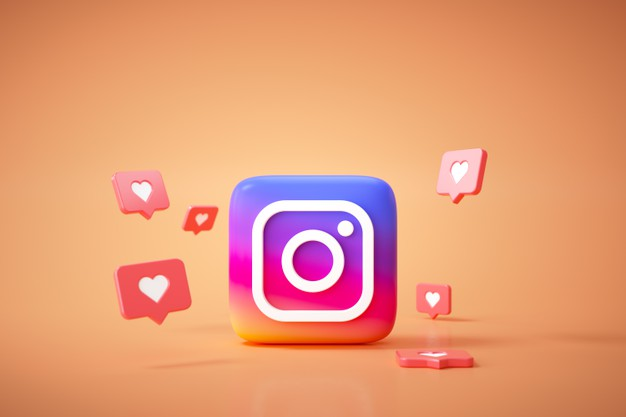 _Now, who does not know about Instagram? I guess the number is negligible. Even the most prominent brands like Starbucks and Zara are ruling the industry through Instagram marketing. So why not the small entrepreneurs start adopting Instagram marketing tactics?
Big brands with a dedicated group of followers do not come across any audience-related challenges. But the question is for small business entities- how can they successfully use Instagram as a marketing tool?
The present guide will shed light on identifying and illustrating the principal Instagram Marketing tricks and tips. We can assure you that narrated strategies are feasible enough to be used by small-scale businesses.
How Can Small Business Owners Use Instagram marketing In Unique Ways?
Instagram marketing is a lot more different from the other social media platforms. However, as the concept of Instagram marketing is unknown to maximum people, small businesses struggle to gain visibility. We often see many start-ups are signing up but eventually getting lost in the vastness of Instagram marketing features.
Recently, specific tools are making the entire process smoother irrespective of the business size. Sprout is one such online tool and one of the best SEO tools out there.
It is the widely recognized one among budding entrepreneurs. This platform acts as the one-stop destination for social media analytics, engagement, and publishing across all of your profiles.
Let us now dig deeper into the contributions of Instagram marketing into the expansion of small firms:
Increase The Use Of Instagram marketing Stories
Most of the small businesses tend to be slower in terms of using Instagram Stories. The underlying reason is that they keep looking for a proper plan to embed this feature with their strategies.
So start experimenting today onwards and become creative with regard to your story ideas to exploit the maximum benefits.
Oversee And Analyze What Are The Most Effective Hacks
Are you paying heed to what others your competitors are doing for engagement? If yes, then diligently follow their strategies and prepare your audience engagement plan.
Make use of Instagram reporting tools and the best SEO tools to clarify your followers' choices. Whether it is a particular hashtag or a popular filter, you will get considerable idea about the pulsation of the customers' preferences.
Deep-Dive Into The Feedbacks Of The Audiences
Be open to the feedback that comes in the form of comments under your Feed post. Are you too much ignorant about the comments? Or have you turned off the comment section? That's where the main problem lies; however, you are not alone here.
A large number of small businesses simply overlook the need to monitor the comments. This is due to its complexity. Evaluating every word and drafting rectification measures involves a lot more dedication. Brands these days only focus on the quantity of the contents by straight away ignoring the engagement level.
The only key to mend this issue is analyzing your followers' comments and responding to them with zeal and vigor.
Use The Strategy Of Influencer Instagram marketing 
If you are beginning Instagram marketing only now or resuming the long left initiatives, get in touch with influencers. Influencer marketing will allow you to connect with substantial customer segments without much effort.
A few years back as well, only celebrities had an unwritten right to become influencers. But now, non-celebs are efficiently playing the role of social media influencers with millions of loyal followers.
This has made it much easier for small brands to reach out to influencers. Additionally, getting them to do the marketing for the business is also hassle-free. Further, influencer marketing paves the way to get Instagram followers organically.
Make Hashtags Your Best Friend
In the popularity of the hashtags, Instagram plays a unique role. You can search the word '#content,' and all the posts that mentioned this principal keyword will be visible to you.
It is one of the proven methods to boost your Instagram SEO ranking. Furthermore, the hashtag is the quickest way to improve your visibility to the people who are not in touch with your brand.
In this regard, the principal trick is to use the correct hashtags. New businesses often mess this up by using random hashtags that nobody searches. As a result, the visibility remains stagnant.
Conclusion
Is your business not on Instagram yet? Without another minute of delay, quickly open a business account on Instagram. Getting a brand identity on social channels is not as easy as it seems.
Once you dip your toes, you will get to see the true picture. But with the accurate implication of the mentioned tactics, you can grow your small business steadily. Through Instagram marketing