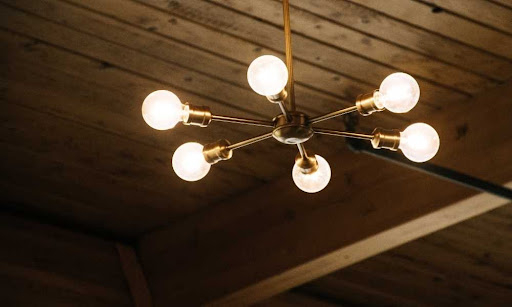 Despite what you may have heard, it is possible to buy a chandelier at a low price. One surefire way to do this is to check out online retailers, as many of these sites will carry high-quality fixtures that are much cheaper than those you would find in a retail store. Even the most popular brands, such as Hudson Valley and Feiss, can be found for less on sites like Amazon.com.
Chandeliers are an elegant, sophisticated piece of decor that can be the focal point of a room. They come in all shapes and sizes, from dainty designs to those that tower over a room. In order to buy a great chandelier at a good price, it's important to know where to look and what questions to ask. You should start by looking for a manufacturer who offers a lifetime warranty on the chandelier.
In this article, you will learn how to buy a cheap chandelier that best suits your needs. The key to getting the best deals is to get creative and think outside of the box by looking at different stores, materials, and price ranges. There are plenty of great deals available once you take the time to look for them!
What are the Best chandeliers?
The best chandeliers can be a great addition to any home, because they add a sense of elegance and class that no other lighting source can provide. The best chandeliers are ones that have been made with quality materials, such as lead-free crystal, and high-quality wiring. These pieces of art need to be installed by professionals who know what they're doing.
The right chandeliers are those that illuminate a room and create a beautiful atmosphere. They can be found in any number of styles and should suit the style of your space. Chandeliers vary from modern minimalist to traditional, country, rustic, and beyond. Some may have a single glass orb, while others might have multiple glass or crystal drops from each arm. The lighting from these pieces is perfect for adding light to dark corners or for dramatic mood lighting.
Type of chandeliers
There are many different types of chandeliers. The most common type is the crystal chandelier, which reflects light from crystals at the top of the fixture. Crystal chandeliers are typically mounted on a ceiling and hung from a chain or rod. Other popular types of chandeliers include metal, antique, and hall.
Chandeliers can be found in most homes ranging from the classic, crystal chandelier to the modern, pendant versions. The most common type of chandelier is a canopy style that hangs from ceilings or is mounted on walls. This type is perfect for spaces with high ceilings and is often coupled with table lamps for individual lighting.
Chandeliers come in many different shapes and sizes so it's important to find one that matches your home and your decorating theme.
Buying guide for chandeliers
Chandeliers are a beautiful way to add elegance and sophistication to any room in your home. They can also be a wonderful addition to large event halls, such as ballrooms and banquet halls. However, with so many designs to choose from, picking one that is perfect for you can be quite daunting.
Chandeliers are a great way to add a touch of elegance to any room. When shopping for chandeliers, there are many considerations to take into account including light bulb type, size, and cord length.
One of the most important things to consider when purchasing chandeliers is the type of light bulb. There are three main types of bulbs used for chandeliers: incandescent, CFLs, or LEDs.
In conclusion, 
keep these tips in mind when purchasing a chandelier: 1) shop around to find the best quality for the best price, 2) shop around for the right size and shape for your space, 3) Shop around for different styles or themes before making a final decision, 4) read reviews to see what other people think about the product and 5) always remember to measure your space!