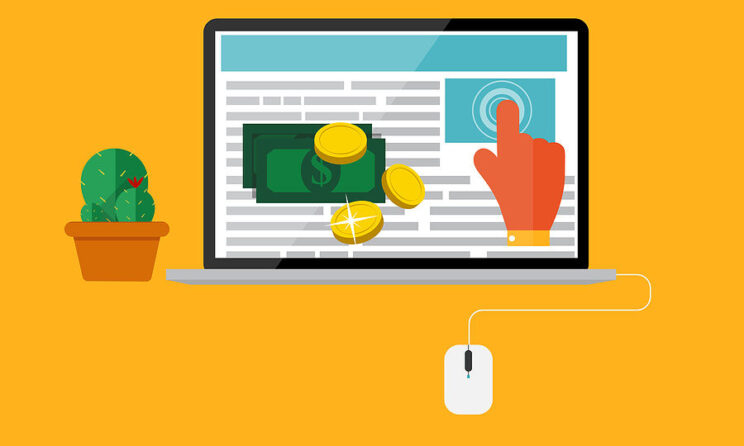 One of the reasons Google Ads is so popular now is that it lets you increase your traffic draw in many more clients, ultimately increasing the number of sales you make and promoting your business using google ads. What is it that everyone wants? Duh, obviously!
If you're looking to achieve the most effective outcomes from your online ad campaigns, it is essential to focus on your clients. Your ads must be particular and relevant to the consumer to be interested in your business to turn a profit. Google Ads has a lot of possibilities, and however, you must know how to use it.
In this thorough guide, we'll take readers through every step of the procedure of setting up a successful Google Ads Campaign, answer the most commonly asked questions and offer some suggestions that can help you decrease the cost of your advertising by up to 70%.
Do not delay one more second, and let's get started.
What is Google Ads Campaign?
A campaign on Google Ads (or Google AdWords or Google AdWords, as many people refer to this) is a structural element used by the platform to arrange your ads on your account. It is composed of various layers, ranging in multiple ways, from the general. It is possible to organize the structure of your Google Ads campaign in many ways, and there's no standard template that is universally accepted. But you should be sure that the campaign is working.
The campaign structure will be more focused on efficiency than individual preferences. One of the most efficient ways to manage it is to follow these steps:
Campaign > Ad group > Keywords > Ad copy > Ad extensions
To understand Google Ads campaign structure, consider it as an apartment. The campaign level is the foundation that holds everything in place and the ad groups function as rooms inside the house. Ad text is the facade of your home, keywords are the interior decor within each room, and ad extensions provide additional benefits for your backyard, such as barbecues or a swimming pool for your kids.
It could appear that the design doesn't matter so long as it's getting the task completed, but don't make a mistake. How you structure your campaign will directly impact the efficacy of your efforts and how you bid for various keywords.
Now that you're familiar with the significance of Google Ads structure, let's get right to work. What should you do once you sign to join? The primary task is to select the type of campaign that best suits the goals of your advertisement. Let's explore different types of Google Ads.
Select Google Ads Campaign Type
 You have five options:
Search Network (SN)
 This kind of google ads campaign includes text ads on search engine result pages (SERP). It's an excellent option for any company with a budget but is particularly efficient for local businesses. There are a variety of settings available. However, should you feel overwhelmed, to begin with, go to the "Standard" features view.
When to utilize it:
It is a good option if you're on an extremely tight budget (like highly compressed, it's even possible with a budget of $5);
If you'd like to be the first Google; Google;
If you're planning to advertise your business via Google Maps.
Search Network with Display Select (SNDS)
 In the latest Google Ads experience, the campaign type is now available as a function within the SN. It will display text ads in search results on websites and pages part of the Google Display Network. To activate it, select "Search Network" as your campaign type and then choose to go to join the Display Network in your network settings.
When to utilize it:
is a good option if you have a large or medium budget
is a good choice if you are targeting an area of limited geographical coverage or have a narrow industry area;
If you're optimizing and your SN campaign isn't reaching the budget you want to achieve.
Display Network
 This type of campaign displays image-based ads on websites part of the Google Display Network – the exact Display Network we discussed in SNDS. Display Network ads are great because they feature images at their heart, and, as you've probably guessed, people are more captivated by images as opposed to plain text.
When is it best to make use of it:
for those who want to create brand awareness
for when you're planning to advertise your images YouTube; YouTube;
When you intend to promote on specific websites.
Google Ads Video Campaign (YouTube)
Video is the latest marketing tool that is undeniably effective. You can also put your video advertisements on YouTube if you select this campaign. YouTube allows you to choose between various types of ads – either an ad that can be skipped for 5 seconds during the video or the buffer ad which runs for 6 seconds between videos.
When is it best to utilize it:
If you wish to advertise your non-commercial content on video;
If you want to promote your business YouTube. YouTube.
Google Ads Shopping Campaign
Select this type of campaign to showcase your eCommerce store's products on Google Shopping. It doesn't come with many options, but you'll need to create the Google Merchant Center. Connect it to your Shopping campaign, and it's done! There is no need to target the right people and design ads.
When is it best to utilize it:
If you run an eCommerce store.
Universal Apps
Use Universal App Campaign if you wish to promote your app on all Networks (Search Display and Video). It's pretty easy to set up and requires you to include your app and tweak your goals.
When to make use of it:
to advertise your app
If you want to increase the number of in-app purchases.
The selection of the type of campaign will be based on your objectives; However, your goals could alter. This raises the question of many users. How do you change your campaign's type within Google Ads?
Google realized that changing the types of campaigns could impact your campaign's performance and how ads are served. This is why this option is removed in the latest Google Ads experience. But you can alter the location where your ads will be displayed. Create an entirely new campaign with an alternative type of campaign or alter the campaign's "Networks" settings (for Search Network or Video campaigns and shopping campaigns). Go to Settings Select the desired campaign's name, navigate into the Networks section, change the settings and save the campaign to Google Ads account.
Choose an Ad Format
Based on the type of campaign you want to run, you can choose from different ad formats that include:
Text advertisements (words only banners only on Display Network);
Responsive advertisements (automatically alter their appearance, size, and size to suit any space available, be it images or text);
Imagery (static and interactive images or animated ads);
App promotion ads;
Video (standalone or integrated into a streaming video);
Shopping ads for products (product image name price, store address, etc.);
Showcase advertisements for shopping (image with expandable clickable and description);
Call-only ads.
Each type of format has advantages, so you must select based on what is most effective best for your business and best fits your company. The Google Ads platform allows you to run different ads on the same account, often within an identical campaign. But let's not linger for too long and instead focus on the most important thing, and that's how Google Ads help you advance your business?
Ads Campaign Goals
 When you launch this campaign, you must be clear on the goals you wish to achieve for your company since it will affect your selection of setting and directly affect the results. Google Ads provides specific features to meet your advertising objectives, whether sales, leads, traffic or brand recognition.
It is easy to set goals, and it is as simple as selecting the one compatible with your requirements when creating an account. Some users will need to define their goals before choosing the type of campaign. After setting up your goals on Google Ads, the platform will suggest features to help you reach the results you want.
Another option to get the most value from your advertising is to connect the account you have created with your Google Analytics account to Google Ads. This is a much more sophisticated option, but it can aid in tracking the effectiveness of your marketing efforts more effectively. It is also possible to import GA goals into Google Ads once the two accounts are connected.
Add Audience Targeting to Your Ad Group
If you've taken a serious approach to your marketing, you've likely created the perfect customer profile. It's a specific person belonging to a particular demographic with particular preferences, purchasing habits, and unique requirements.
Your ads will be much more effective by displaying people who fit the "ideal customer" criteria. This is why you require audience targeting. This can be done in Google Ads by adding the audience to your ad group. A variety of settings within the Audiences menu allow you to maximize the targeting feature.
These features like "Audience search" and "Audience ideas" can be helpful in the creation of an efficient campaign. Utilize these features to find your target audience across all kinds, increase the reach of your campaign beyond search terms, or pick different audiences if you wish to uncover a new audience.
Google Ads Remarketing
Have you ever noticed that just 2percent of your site's users convert on average? The other 98% browse around and go away; however, that doesn't mean there's zero chance that they'll be your customers in the future. That's why google ads remarketing has become so vital. It's a fantastic way to stay in the forefront of your target audience's minds while gently pushing them towards the top of your funnel.
Remarketing is a crucial element of your marketing strategy. There are a variety of methods to remarket with Google Ads:
Remarketing Standard display of your advertisements on the Display Network to your past customers
Dynamic remarketing: advertising with products or services that users have viewed on your site
Remarketing of videos – placing your ads through YouTube or Display Network to people that saw your videos;
Remarketing lists of search ads advertising to older visitors before they leave your website when they perform additional searches;
Remarketing your customer list advertising – showing your ads to those on your email list that can be uploaded on Google Ads.
Visitors who have visited your site tend to visit your site shortly, and marketing allows you to take advantage of this chance.
Google Ads Keywords
There are many Google Ads keywords match types.
Broad Match
 It's a kind of match called a keyword that reaches the largest possible target audience. Advertisements with this type of match will appear whenever a user searches for any term within the key phrase in any search. As an example, let's say your broad target is a luxurious wedding theme. If that's the scenario, your advertisement could also show up when someone seeks out the perfect wedding dress or a luxurious wedding venue that isn't precisely what you provide. To add a broad phrase to your ad, type the word exactly as it is without additional characters:
luxury wedding design
Modified Broad Match
 This ad is a bit more specific, as it allows you to get a large public, yet it also lets you "lock" certain words in the key phrase. It is done by placing an "+" sign in front of the particular word, telling Google that the word needs to include in your search. For example, if you type in luxury+wedding+design in your ad group, the term "luxury" in this phrase becomes optional.
luxury+wedding+design
Phrase Match
 Ads that include words that are matched with this kind only show to the user when they type your exact keyword in their search. However, the query itself can be a lot more extensive. For instance, they'll still be able to see your advertisement if they type in the word "luxury wedding" style within Los Angeles, but it could not be the ideal advertisement for you if located on the streets of New York. To add a phrase match keywords to your ad, place it inside the double quotes:
"Luxury wedding design"
Exact Match
 It is the most restricted keyword match, which will only show your advertisements when people search for the specific phrase in the same order. But, Google has become more strict in this regard, which means that your ads could be displayed if a user searches for synonyms, plurals, or other similar keywords. To include the exact match keyword in your ad group it inside the brackets:
[luxury wedding design]
How to Choose the Best Keywords?
 When choosing the correct words for your campaign, consider yourself a prospective customer. Make sure you understand the keywords that could lead the user to our site. While brainstorming, begin with broad keywords, then move to more specific terms. Remember that the Google algorithm is quite intelligent, so variations are used synonyms and keywords.
If you're working on your campaign as you progress, you'll be able to use the Google Keyword Planner to help you develop better ideas. Utilizing this tool, it is essential to pay attention to the volume of searches and the characteristics of competition. The best keywords have a large volume and low competition, and these are the ones that you have to pursue.
How Many Keywords Should You Have Per Ad Group?
 The answer isn't too many. Keyword groups that are small but well-organized will generally be more effective to your advertising campaign. They are more pertinent, and the better quality score they will have on Google Ads keyword quality score. But, it's an experiment. When you begin your first campaign and conduct the basic A/B test for about a month or so, you'll find that different keywords produce different outcomes. Consider it as a process of collecting data.
What Are Negative Keywords?
 Negative keywords are keywords you should stay clear of when creating advertisements. For instance, if your business is a small-scale store that sells wooden frames, you would not like your advertisement to be displayed on the search results for "wooden frames IKEA" or "wooden frames Walmart." "IKEA" and "Walmart" are negative keywords here. Other well-known negative keywords that are useful for virtually every business include "free," "cheap," "discount," and the list goes on.
It is important to include negative keywords to avoid irrelevant traffic, limit the impressions to those relevant to the purpose, and save some cash for clicks that won't go anywhere. This is what Google Ads keyword targeting is for.
How to Set a Budget for Google Ads?
 One of the most frequent concerns people face when using Google Ads is determining a budget or an average budget. In the beginning, there's no better way to determine a budget strategy for a PPC platform than to try testing. Begin with a minimal Google Ads budget and then see which ads are most effective, what types of messages appeal to people on your website, and what elements of your campaign require adjustment. After you've figured out your ideal strategy, spend as much as you're willing to invest based on the lifetime value of your client. This strategy will benefit you far more than any Ads everyday budget planner.
Conversion Tracking
 It's impossible to change what you cannot quantify, and this is why you should be aware of the Google Ads conversion rate. The tool for tracking conversions in Google Ads lets you check how your campaign is performing to produce results. Based on the goals of your business, the term "conversion" can refer to anything from signing up for an email list to making a purchase. The process of setting up Google Ads conversion tracking is quite a hassle, but it's worth the effort as it's likely to assist you in maximizing your return on investment over time.
Conclusion
 In the end, it's not that difficult to put together an effective Google Ads campaign, and it's just a matter of being conscious of your goals and knowing who your target audience is and being prepared to put in your time and money as there is a learning curve. In addition, it's a fantastic opportunity to increase your company's growth and see great results within reasonable times.
Find out how to get your business noticed by the right people by designing and customizing your personal Google Ads campaigns from the expert trainers of PIMS, Noida. Learn the best practices for keyword search, bidding strategies and more through an online google ads course. Also, you'll discover new methods to increase efficiency and meet your goals for marketing.