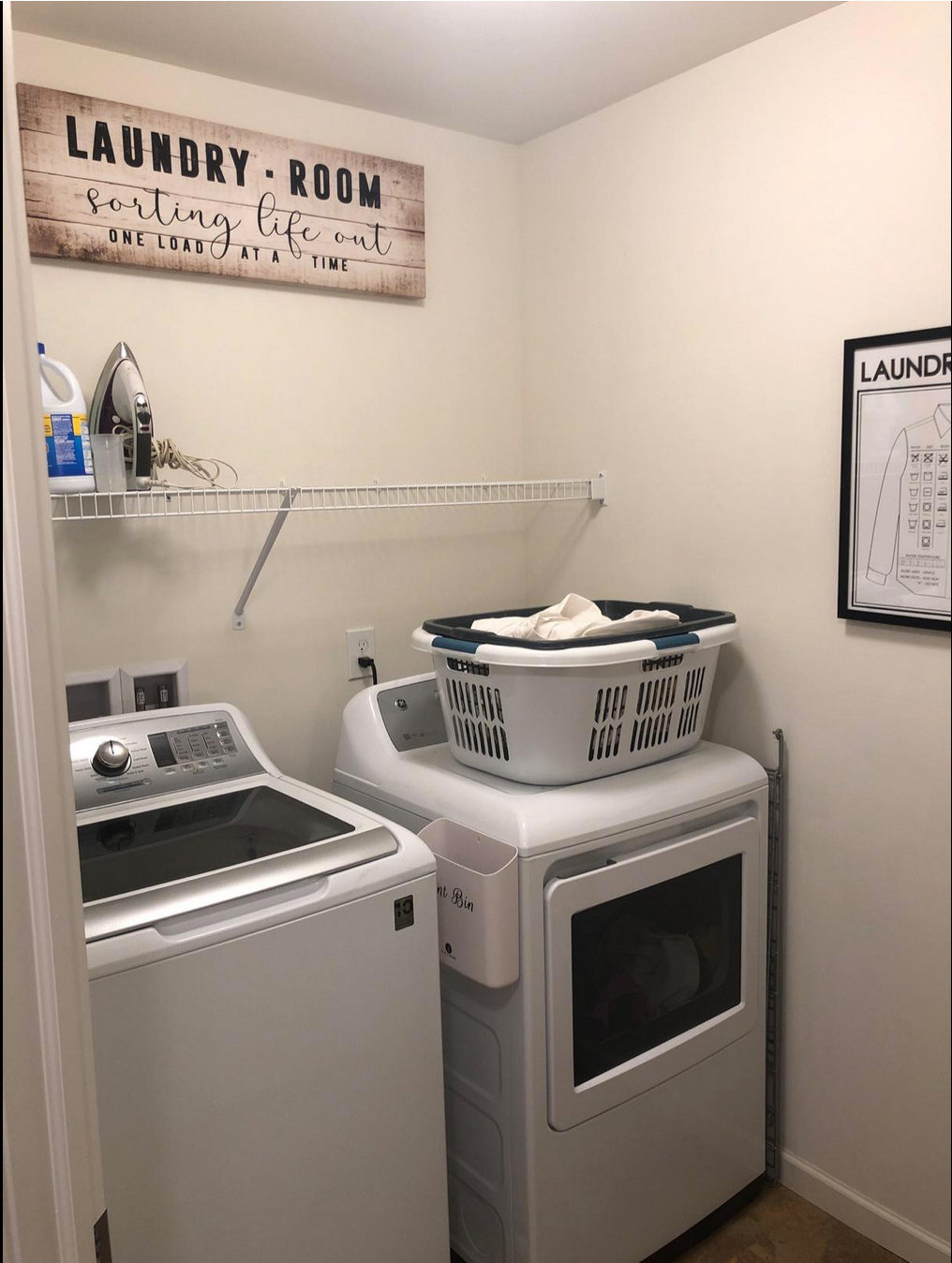 Why is Laundry Important?
Routine washing of garments and bedding wipes out the presence of any microorganisms, dust, fleas, mites, and other irritants or viruses from the clothes. Washing clothes and folding can help tone down the likelihood of infectious illnesses, diarrhoeal disorder,  infections related to the respiratory system, scabies, and other pores and skin infections.
Adopt Overflowing Laundry:
If you find yourself back in the pattern of undone laundry, overflowing laundry baskets, loaded washers, dry clothes stuck in the drier, and struggling hard to find the second pair of the sock, you need to look on the bright side. Get rid of laundry procrastination, excuses, and denials; deal with it the way you deal with other issues in your life. A simple guide to perform laundry in a few steps might help with the stress.
Laundry in 8 Simple Steps:
Sort out the piles of clothes. Set aside the white-colored, light-colored, and dark-colored clothes in separate containers.
Sort it again one more time by the type of fabric.
Read the label carefully on each garment and wash it according to the instructions.
Select a detergent depending upon the fabric i.e., liquid, powder, or high efficiency. It Is often recommended to use all-purpose detergent to save time and money
Pick temperature and cycle. Dark-colored clothes should be washed with cold water to prevent color soaking. White and light-colored dresses should be washed with warm water since they remove organic stains and germs.
Give a final check and load the washing machine.
Unload the wash when it is done.
Load the drier and add a dryer sheet to add fragrance to your garments. Also, you can attach a lint bin to the wall of your dryer to throw the leftover lint right into the bin, keeping the room safe and clean.
Adore Laundry Room, not the Laundry:
You're no different than any other person if you hate doing laundry. The laundry room is one the most important places in the home since crucial weekly chores are performed there, yet it is condoned by most of the owners. Designing your laundry room can help build interest in doing it, making it easier for you to find cleaning products.
Embrace your Laundry Room:
You no more need a spacious laundry room for a luxurious design. An excellent solution to small space fits the drier and the washer under a shelf. You can also add a sink between them for a better look. On the wall next to your machinery, you can attach a hanger organizer which keeps all the important products at reach and offers a sophisticated look to your space. The lint bin and dryer sheet dispenser are quite helpful and easily accessible. If you have a spare place, you can add hooks to hang coats and baskets on the wall. Also, you can place a shoe holder to keep the muddy shoes outside your living area.
Reasons Why to Accept Laundry Procrastination:
Deal with laundry procrastination wisely. Few reasons why you should embrace it are mentioned below:
You get to find out if you lose clothes. Like every normal person, you always pick out the clothes on the top layer of your drawer and neglect the ones that are crumbled in the bottom layer. If you do not do the laundry weekly, you get a chance to discover unworn clothes, which makes you realize you own more clothes than usual.
What is cuter than your child laying down on the pile of clothes or the toddler hiding himself under it? It's the right time to click on the picture to create memories—the perfect shot at the perfect moment.
Sounds unreal, but it does save your money. When you have no decent clothes to wear on a hangout with your friends, you stay at home and enjoy your own company!
When you clear the pile of clothes from the furniture, you get a chance to rediscover them once a week. It makes you feel more fresh and warm. Also, you appreciate your furniture more once the laundry is done!
Let's be honest; there is no better feeling than accomplishing a task you have wanted to, for a long time. Don't deprive yourself of such a great feeling. Clean n drawers, furniture, no piled up clothes, makes your house look spotless and new.
Conclusion:
So while there are piles of clothes around your house, you don't need to worry about that. Just sit back and dream of good things. Click pictures, save money, and wait for the moment when you can celebrate your success.