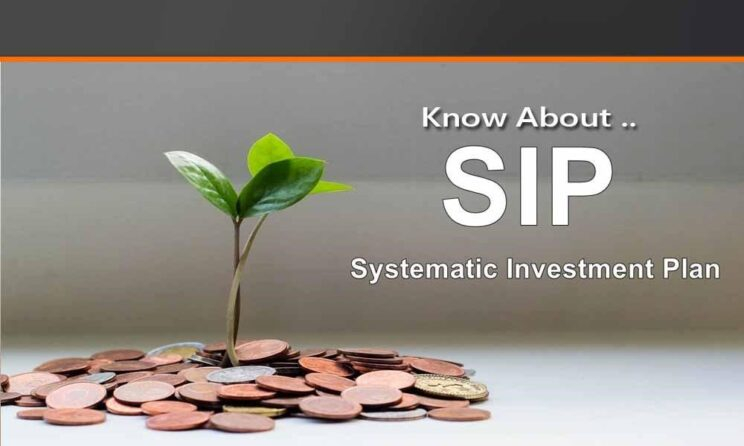 Not so long ago, holding a fixed deposit account, purchasing insurance, or purchasing gold were the only ways for the average person to accumulate money. All of these were wise decisions, but they all grew slowly and occasionally in the wrong direction. Since the introduction of SIP, investment in mutual funds has increased dramatically during the past couple of years. You can grow your wealth if you invest in Systematic Investment Plans with a proper investment strategy. SIPs support long-term wealth accumulation and financial discipline. With SIPs, you can begin small and develop a corpus progressively in a methodical and deliberate manner.
A systematic approach to investing (SIP) entails setting aside a small, pre-determined sum of money for market investments on a regular basis. The SIP route is the favoured method of investing in mutual funds because it enables you to participate in the market while better-limiting risk.
The benefits of SIP:
Disciplined investing- The first and arguably greatest benefit of having a SIP is that it fosters discipline. You no longer have to wait long to get a sizeable sum of money for investing. With the use of compounding power, you can start modestly, say with just Rs. 500 per month, and amass money.
Ease of investing- SIPs provide investors with a great deal of convenience. All of the work is done upfront when selecting a mutual fund, deciding on a monthly cap, selecting an auto-debit date, etc. You may sit back and watch your money rise once all of this is finished.
Rupee cost averaging- A fluctuating market is the primary source of risk for the majority of assets. Your profits frequently decrease as the market shifts into a bearish phase. SIPs take care of this danger. This is accomplished with the use of a unique benefit known as rupee cost averaging. When the market is rising, you buy fewer units of the fund, and when it is falling, you buy fewer units of the same. This is known as rupee cost averaging. It enables you to average out your NAV in a turbulent market.
Flexibility- Another essential component of SIPs is flexibility. It allows for the monthly payment or tenure to be changed or modified as needed.
Mutual Fund SIP Calculator
Mutual fund SIP calculator is a tool that assist you how to start investing in mutual funds with a least amount of money. Using a certain investing plan, the mutual fund calculator helps investors calculate their returns and the future value of an investment. For their investments, mutual fund investors should ideally adopt a goal-oriented strategy.
How does a SIP work?
The investment amount will be routinely deducted from your bank account after you apply for a SIP. This sum will be put towards the mutual funds that you bought. Therefore, more units are added to your account with each SIP investment.
When to invest in a SIP?
Each investor will have a different time frame for starting a SIP. However, each investor must consider their long-term objectives before selecting the strategy.
SIP – the power of compounding:
Thanks to SIP, you have the advantage of being able to start investing with a small sum and increase your wealth. The secret is to invest right away rather than delaying until you have a sizable chunk of money.
A and B, two pals, will serve as an example. 'A' intended to begin investing when he was 25 with barely Rs. 2,000 per month. B made the decision to delay investing until he was 35, when he would have had more time to save up some money.
Assume they opted to invest in the same equities fund. They received a 10% return and decided to withdraw when they reached the age of 52 and retired. This meant that B's money lasted 17 years, and A's money was invested for 27 years. B would only receive Rs. 16.31 lakh, while A would receive Rs. 33.19 lakh by the end of their respective contracts.
Like B, the majority of investors believe that a larger investment guarantees a larger corpus and waste time by not taking advantage of compounding.
Steps to invest in a SIP:
Determine your risk appetite- Knowing your risk tolerance is the first step. You can invest in low-risk mutual fund schemes if your financial obligations are greater. But you can also make significant returns if you enjoy taking on a lot of risks.
Decide your investment goal- Your investment goal is among the most crucial factors to take into account when making a SIP investment. Your investing objective might assist you in selecting the best mutual fund strategy. As a result, it can also aid in your financial success.
Select the right fund- You must put money into mutual fund schemes that will enable you to meet your financial goal. You may consider funds like Canara Robeco Conservative Hybrid Fund. When choosing a fund, consider your investment objective, risk tolerance, and performance.