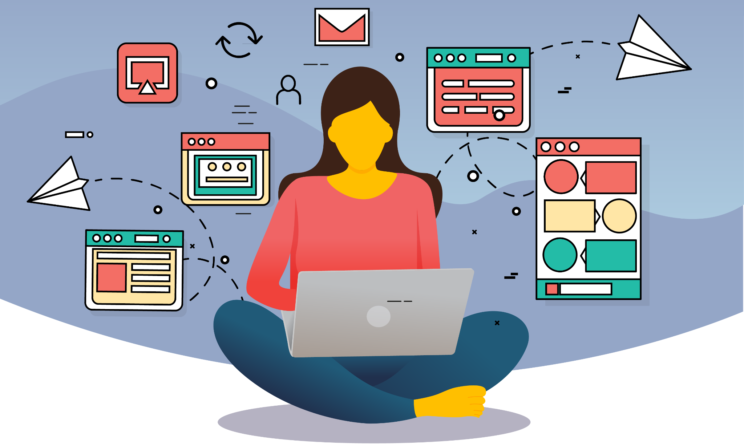 Working at research institutes, inventing new technologies or machines, and other options exist as a result of pursuing an MS in another country after completing an engineering degree. Many countries, such as Germany, Norway, and others, provide job opportunities for students who are enrolled in their universities. Following engineering, students in countries like Australia, Switzerland, and others can pursue a master's degree at a low cost.
Currently, the majority of students want to pursue a master's or post-graduate degree in engineering. Because a master's degree will increase their chances of securing a high-paying job with more promotion options. MS students do not need to have any prior professional experience in their chosen sector.
But, after engineering, pursuing a master's degree overseas is the most significant and most worthwhile option. Because many renowned institutions across the world offer a diverse selection of specializations in the core engineering subject, as well as access to the greatest research facilities and industry experience.
The Best Universities for a Master's Degree in Engineering
Students with a master's degree in mechanical engineering will be able to advance faster in their employment. Students can acquire in-depth concepts in their core areas, allowing them to expand their knowledge.
Many students nowadays aspire to pursue an MS in mechanical engineering overseas after finishing their bachelor's degree in mechanical engineering in their own country. There are also some countries that provide a large range of MS in mechanical engineering courses.
The following are the best schools for a master's degree in mechanical engineering:
Stanford University
The University of Manchester
RWTH Aachen University
Imperial College, London
Aalborg University
Massachusetts University
How to go Abroad after engineering?
Many people aspire to study overseas after finishing their engineering degree in India or their home country. Generally, people travel abroad for one of two reasons: higher education (MS, Masters, MBA, etc.) or employment.
If you are a student interested in continuing your education abroad, you must pass exams such as the TOEFL, IELTS, GRE, and others. Based on the needs of the country and the preferences of the universities. And, for all types of expenses, you'll need at least 20 lakhs to 50 lakhs of rupees to study overseas. Because the costs are determined by the type of university to which you applied. In order to obtain a Visa for a specific nation, you must also pass the Visa interview.
MS in Mechanical Engineering
Mechanical engineering is a discipline that works with machines and productions, hence its subjects and syllabus are likewise focused on them. The syllabus for a bachelor's degree in engineering is mostly made up of core and general studies.
The MS in Mechanical Engineering syllabus is mostly focused on the depth of key disciplines such as heat transfer, machine design, machine automation using computer programming, and so on. Even at top universities in other countries, the MS in Mechanical Engineering curriculum is built on key specializations such as MS in design, Biochemical engineering, and so on.
MS in Mechanical Engineering course
Regardless of specialization or core subjects, a Master of Engineering typically takes two years to complete. In general, a master's degree in engineering is referred to as a master's degree in science or a master's degree in engineering.
Students who would like to pursue a master's degree after completing their engineering degree have more choices in terms of core disciplines, as many top universities offer a diverse range of courses, especially in the mechanical field.
Students can work part-time employment to increase their income while pursuing a master's degree in another country after completing their engineering degree. Before applying for an MS abroad after engineering, students should check the university's eligibility requirements and the documentation that must be submitted. For a master's degree in mechanical engineering abroad, no prior work experience is required.
MS in Abroad after Engineering exam
Many engineering students desire to study disciplines in their core fields, such as mechanical and civil engineering. As a result, many prefer to apply for master's degrees in countries other than their own. MS programs in other countries will assist students in gaining practical and theoretical knowledge as well as some experience. Students who wish to pursue an MS degree in another country must first pass a series of admission tests before applying to universities abroad.
Many students prefer to continue their studies abroad rather than work in their own country after finishing their engineering degrees. They may easily obtain high-paying jobs abroad or in their native nation with the help of their overseas studies and expertise. The following is the procedure for enrolling in a master's degree program in another country after completing your engineering degree:
You must score excellently on these tests- GRE as well as the IELTS or TOEFL.
Depending on your grades, you must select institutions and apply online
Both a résumé and a statement of intent must be submitted.
Confirm your acceptance to one of the universities if you are selected
You should apply for a VISA
Master's in Mechanical Engineering requirements
Mechanical engineering is a difficult yet rewarding field to learn. Mechanical engineering is the most renowned option for those who are interested in machines and their designs, as well as the manufacturing process.
If students desire to pursue a high-level profession in mechanical engineering, pursuing an MS overseas after graduation is a good alternative. Obtaining a master's degree in mechanical engineering while studying abroad will enhance your resume and allow you to advance in your job. For overseas students, several top universities throughout the world offer a wide selection of Masters in Mechanical Engineering programs.
As a consequence, completing a Master of Engineering at a prominent university in another country needed the submission of specific documentation and criteria. A master's degree in mechanical engineering has the following prerequisites:
Scorecards of TOEFL, IELTS, GRE, and other English proficiency tests
Every country requires the TOEFL with a score of 90 or higher and the IELTS with a score of 6-7.
Goals and Objectives
a copy of the online application
Curriculum vitae (CV)
recommendation letter
Presentation on video
MS in Abroad after Engineering Eligibility
Enrolling in an MS program after graduating with a bachelor's degree in engineering from a reputable Indian college is a good option, and it gets even better if the person decides to study MS abroad. Unlike enrolling for an MBA, where the focus is mostly on getting professional work experience, applying for an MS degree suggests that the candidates want to stay involved in the technological field. Applicants for MS admission in another country must hold a bachelor's degree in one of the following educational formats:
10+2+4 years for a bachelor's degree
After 10+3 years of diploma work, students will pursue a bachelor's degree for three years.
10+2+3 years for a bachelor's degree (in this case B.Sc)
In the case of MSc- a master's degree plus two years of experience
MS in abroad after engineering; career perspective
For those who desire to specialize in their core engineering discipline and do research in new areas of engineering, a Master's degree is the best option. As technology advances, every branch of engineering, such as mechanical engineering, biochemical engineering, and so on, is becoming more technologically advanced.