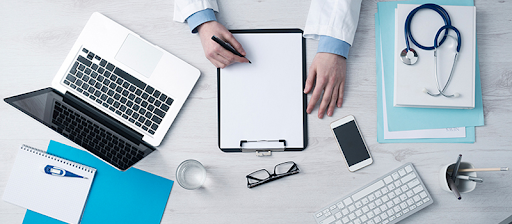 With technology and innovation improving the new-age marketplace, the medical fraternity is also leaving no stone unturned to provide the best treatment to the patients. But still, there are certain departments in a medical organization that are very complex to govern. One such department is the medical billing and coding processing department. With numerous treatment procedures being introduced in the market daily, it becomes very difficult for the in-house documentation staff to remember all the complex codes along with the HIPAA guidelines. So that's where medical billing outsources comes into the picture. 
Medical billing outsourcing turns out to be a profitable approach to be implemented in the business process of a medical facility because of the numerous advantages it provides. From streamlining the whole process according to your needs to introducing tailor-made software specifically made for your unique requirements, Medical billing outsourcing completely uplifts the general pattern of the billing process. Let's try to learn some more benefits of the medical billing outsourcing method and how it can be the best solution for your healthcare-providing facility. 
Why should you streamline your medical coding and billing process?
With the new age of entrepreneurs leaving nothing behind to succeed in their respective businesses, the healthcare marketplace is also evolving in the same way. And innovation clubbed with a well-managed medical billing system proves to be a positive approach for a healthcare facility. Let's try to find out some more reasons to answer why you should include medical billing outsourcing into your healthcare-providing process. 
A lot of doctors have agreed to the fact that managing the administrative process of a hospital hampers the quality of treatment that they provide to the patients. So the best way to avoid such a situation is by implementing medical billing outsourcing. It helps in redirecting the staff's focus and potential over improving the treatment process rather than indulging them in the paperwork hassle. 
An ideal medical billing service-providing company ensures that they rigorously train their professionals so that they do not make any kind of mistakes while handling your billing accounts. They provide you with certified professionals who are well-qualified and knowledgeable in handling medical coding and billing processes. 
There is a strong misconception circulating everywhere in the medical industry that medical billing outsourcing is an expensive approach. But that's just not true. Imagine redirecting all your in-house staff on learning the new medical billing codes and also buying expensive software and tools that are completely new for them. They would try to learn it but it is a time-consuming process that should be avoided at all costs. The best solution to streamline this whole process is medical billing outsourcing. These companies only hire certified staff members and properly train them so that they can tackle your complex medical bills with ease. 
Be it outsourcing the medical billing process or assigning your in-house staff to it, streamlining the medical billing and coding procedure improves the cash flow ratio of the medical facility. It allows you to maintain a uniform cash flow and complements all the financial processes as well. 
The most important advantage of medical billing outsourcing is that it improves reputation and patient satisfaction. The medical industry runs on trust and reputation and that's why all treatment providers give their maximum emphasis on it. 
The basic requirements of any patient are to get top-notch treatment and hassle-free insurance reimbursement. But a small mistake in the bills can hamper this dream pretty easily. So the best way to avoid such confusion is by outsourcing the medical billing process. It ensures error-free bills and quick reimbursement for the patients which boosts their trust in you. 
Outsourcing is the best way to streamline the execution process of the in-house staff and redirect their focus and expertise in the right direction. This process ensures outstanding ROI and success. 
If you're looking for a medical coding and billing provider company that can empower your facility with precision and accurate medical bills, then you've reached the right place. Medphine is a popular name across the globe for providing A-class professionals and software solutions to medical organizations which transform and boost their productivity in all possible ways. So what are you waiting for? Click here to know more.