If you are looking forward to apply for an Arab country where you can begin your academic career then behold, we have make your work easier by ranking top 9 best Arab universities in the world in 2021 for you.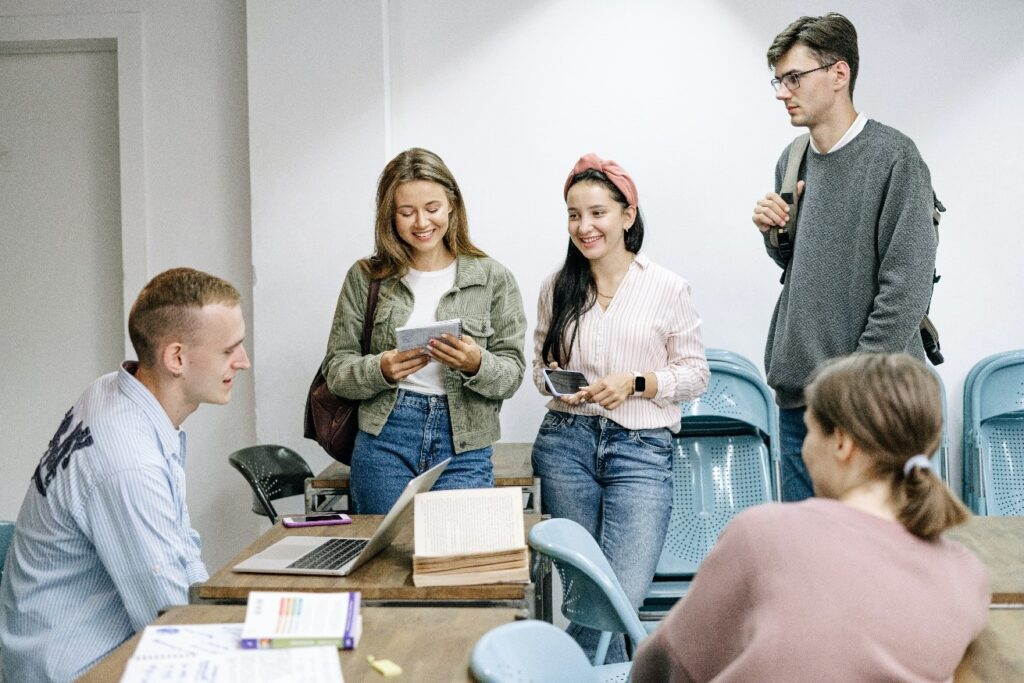 There are 100 plus universities across 14 countries including Middle East and North Africa that are ranked by experts. Almost 20 more universities got a "reporter status" as well, as those countries were processed through proper research but the data that was found, did not meet the eligibility criteria to be ranked with other universities.
Top 9 Universities in the Arab World
We are listing below 9 best Arab universities for you. Go through this list once and decide which one you must go for!
Khalifa University
Khalifa University in the United Arab Emirates is considered to be in the list of best top 10 universities in the Arab world. It was established in 2007 and later it was expanded in 2017 after the merging of Khalifa University with the Petroleum Institute and Masdar Institute.
The university excels in actions related to its faculty, receiving top scores in the faculty and student ratio and the number of publications per professor criteria.
The institution also features a large number of overseas faculty members and PhD-holding staff.
Sultan Qaboos University – Oman
Sultan Qaboos University was a 10 year anniversary promise by Sultan Qaboos on the national day of Oman. After two years, the laborers started working on it. The first batch of students were enrolled in 1986 in the university. In the start, it used to offer five fields including Medicine, Education, Engineering, Agriculture, and Science later Arts and Commerce and Economics were introduced as well.
It is one of the best universities of Oman open for public. It has a good research output attracting more than 200 International students.
American University of Sharjah – UAE
Researchers from Assignment Help have concluded that American University of Sharjah is able to achieve the 7th position again in the Arab university rankings. It is becoming one of the best universities in the Arab region. It is a medium-sized university, allowing up to 5000 above students with 93 different nationalities.
American University of Sharjah has gained an exponential growth in the ranking chart. With its high status of research output, AUS has reached the height of its academic excellence attracting more international students towards it. Although it is located in Sharjah but all the subjects taught here are in English language.
King Saud University – Saudi Arabia
King Saud University is the oldest reputable university in Saudi Arabia and a praiseworthy university in the Muslim world. Many of the royal family members were graduated from this university becoming prominent business personalities, joining politics or getting famous for academics.
A public university that has around 4,216 faculty members and 4000 plus international students with a very high research output, is named after the founder of Saudi Arabia. It offers scholarships and also free tuition for international and Saudi students.
It offers postgraduate courses in electrical, mechanical, chemical, and petroleum engineering. psychology, economics, law, accounting, political science, Islamic studies, history, Asian and European languages and so on.
United Arab Emirates University – UAE
United Arab Emirates University comes in the list of top 5 best universities in the Arabic world. It is a public university with a high research output and over 1200 plus international students. UAEU offers full scholarships to the high scoring students and is able to attract more students of high schools.
A university with a high research output and enrolling about 14,000 students from 64 different countries. It offers different fields like Education, Engineering, Science, Business and Economics, Food and Agriculture, Humanities and Social Science, IT, Social Science, Medicine and Health Sciences.
King Fahd University of Petroleum and Minerals – Saudi Arabia
The base of this university was established in 1963. First it was a College of Petroleum and Minerals. Later in 1975 this college turned into University of Petroleum and Minerals enrolling from 67 students to 8000 students per year.
One of the cheap assignment writing service emphasized upon Saudi Arabia, that it is getting famous for its petroleum and oil production. So a lot of successful research work has been conducted at this university, till date. It has played an important part in managing Saudi's huge petroleum and mineral resources.
King Abdullah University of Science and Technology – Saudi Arabia
King Abdullah University of Science and Technology was established in 2009. It offers coeducation system and is considered as a first mix-gender university in Saudi Arabia.
It offers undergraduate, graduate and PhD level degree for its students with the main purpose to come-up with professionals who can address the world with different challenges relating to energy, water, food, and environment. With its research result, students of King Abdullah University of Science and Technology easily get opportunities to study abroad.
Qatar University – Qatar
Qatar University is the most beautiful yet best university located in Doha. It offers a variety of programs including 47 bachelors, 29 masters and 20 PhD programs along with a doctor in pharmacy and nine diplomas. It is a bilingual university offering courses in both English and Arabic language.
The institution is proud of its long tradition of progress and innovation, which has helped the country's overall economy meeting its rising demands. It was the first institution in the country to offer a pharmacology major in 2006, which rapidly grew into the College of Pharmacy in 2008.
King Abdulaziz University – Saudi Arabia
King Abdulaziz University is one of the most prestigious universities of the Arab world. It was established in 1967 and named after the king of Saudi Arabia. At first, it was a private university but soon it was changed into a public sector.
It offers various programs including, science and technology, arts and humanities and medicines. It also offers courses that are mostly not available at different institutes throughout Saudi Arabia, for instance marine science, meteorology and astronomy.
Wrapping up
Many students do not want to study in the universities near their city. So they often end up searching for universities in abroad to gain experience and to be familiar with the language, culture and traditions of another country by interacting with its people. That is why we have penned down 9 best universities in Arab countries for you, so you can pick the best one and enroll yourself right away to fulfil your dreams!