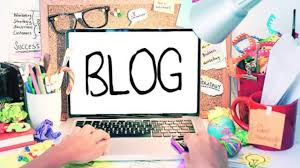 Writing and blogging is a powerful tool in the digital age. Not only does it help you rank better on search engine result pages (SERPs), but it helps strengthen your business, brand and influence. That being said, we all wonder time & time again how one can reap the greater benefits of writing and is the myth actually true? Does publishing content on a daily basis  really matter as much as we think it does? If you ask those who have been doing it for some time, they'd probably tell you that the benefits outweigh the costs.
Today, we are going to find out. Let's start are discussion by listing down the various benefits of writing & publishing content multiple times a day.
Here are just some of the ones that come to mind:
More Content Drives More Traffic
The more content you put out, the more opportunities people have to see your website & brand. Even if only 0.01 % of your audience click through each post, at least this number will be growing steadily everyday! And with SEO being what it is today, keywords matter even more than before so putting in extra effort into building strong titles and posts pay off pretty well down the line prolific studios.
You Become an Expert in Your Industry
Writing constantly for a certain period of time will help you become "the go-to" person (or organization) when it comes to your industry/niche. People trust those that publish regularly and know the ins and outs of what they're talking about, which is why this benefits your business greatly on multiple levels.
Builds Relationships
When people see that you are dedicated towards sharing valuable content with them, they respect you for this and may even want to associate themselves with you more often than not! Think about it: If you were given a choice between someone who shares nothing and someone who shares consistently but nothing of value, chances are you'd choose the latter one.
Your Writing Skills Improve
Writing every day for a certain period of time will improve your writing skills, especially if you're trying to write about more than one topic. Because each post is only 300 – 500 words long (based on the average reading span) and may contain different keywords in it, you are forced to think critically when it comes to improving your writing style. This can be extremely helpful when applying for jobs or even speaking in public!
More Content for Newsletter, Social Media Posts & Press Releases
Not only will your website have more content, but all of this additional content can be used as a source for other platforms such as newsletter posts, social media updates and even press releases! This means that you can write less and get the same amount of overall traffic because the visitors (and Google) love to see consistency.
Increased Engagement
The more content you put out, the higher the chances of people engaging with it. Whether they're sharing your posts or commenting on them, showing that you've been writing consistently means that you have a certain level of authority in your industry and this factor alone will help grow your brand awareness online!
Unlocks New & Better Opportunities
Multiple times a day may be extremely time consuming but it can also unlock opportunities for you down the line. When someone sees how much effort goes into writing each article, taking care of social media updates and sending newsletters to subscribers, there's a good chance they show appreciation for this. This could lead to potential job offers if you're in college/grad school or even gaining new clients if work at home opportunities are what you're looking for.
Concluding Thoughts
It's safe to say that the benefits of writing & publishing blogs multiple times a day are pretty huge. But with great power comes great responsibility; if you don't want this method to backfire, make sure to always ensure that what you write is unique/no plagiarism content (side note: IFTTT & Copyscape are two apps that help prevent plagiarism) and with SEO in mind. Make it easy for your readers to digest by choosing catchy yet appropriate titles, etc. Remember, with hard work comes even greater rewards!
If you can't do it all on your own, there's always on option to hire a ghost writing company to provide the service on your behalf. There are plenty of them around on the Internet. Find one to fit your needs.