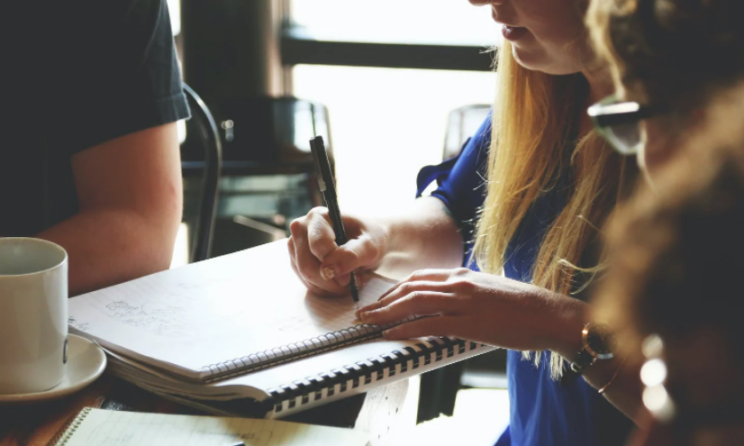 Success in the classroom will not come in one day's dedication. You will achieve a successful academic career with patience and hard work. Students take study help from tutors to excel in their exams and assignments. Every individual is different than the other.
Therefore, each student has different potential levels. You must utilise that potential and move ahead in life.
Take steps to avoid distractions
This is the primary step to improving your studying skills. Students tend to get distracted a lot lately, primarily because of their exposure to the internet. So make sure to stay away from television and mobile phones as much as possible. You can also turn off the internet while you sit down to study.
Some students have the habit of playing music while studying. Even if you listen to soothing music, always listen to it at a lower volume. You can take the help of your family member to keep distractions away from you. For example, you can submit your mobile phone to your parents while studying.
Study one subject at a time
Students feel more tensed and worried as they finish many assignments together simultaneously. Multitasking will make your experience very unsatisfying and tiring. Devote one time for a particular subject and take a break before proceeding with the following subject on completion of the task.
Studying a subject daily is much better than completing an entire book before exam day. Supplement your reading by taking mock tests and completing questions and answers. The schedule might feel monotonous so, you can take fifteen minutes to break after completing each task.
Stay organised
A primary difference between a topper and an average scoring kid is organising skills. When you keep a detailed planner with you, it can be used to write down the pending tasks and time assigned for every subject. You can also mark out time slots for long-term projects and prepare for upcoming examinations without forgetting about them.
You will feel happy to cancel out the accomplished task after completing them. This will increase your motivation to keep proceeding in an organised manner. Time management is essential for effective results. By writing down the due dates of assignments submission and examination, you can prepare for both at different times. Following a proper order of studying will also help you take extra time for revision.
Make notes yourself
Reading academic books is not like reading a novel. Here you have to focus on remembering the information. The best way to retain necessary data is by taking notes and learning them up. Make the notes by giving proper heading and subheading, use colorful inks to note down the vital parts. Since you are making persona notes, it can be creative and innovative, as per your choice.
Making notes and highlighting the essential areas will enhance your retention while studying them. You can also highlight dissertation topics, essay topics, or any other assignment topic to increase the visual effect. Taking notes and highlighting them are active reading skills that will help you concentrate more on a specific topic. Handwritten notes are also better for retaining information for a long time.
Practice for tests and take necessary breaks
Taking notes and reading them won't help if you don't examine your preparation. The best way to check your progress is by taking tests. If you write down questions after revising, you have a better retention capacity. In addition, it will provide you with the opportunity to take note of your weakness so that you can prepare even more.
Take fifteen minutes to break after completing one hour of studying. You can engage yourself in innovative activities or do anything of your interest during this time. Your brain requires some time to remember what you have learned, and the breaks will help your brain get the time. If you are struggling with a subject, it is probably best to get homework help.
Practice a growth mindset
There is a wrong thought among students that only people born with innate talents succeed. Instead of feeling low or demotivated, you should have a competitive attitude within you. You should be ready and curious to learn more and gain more knowledge every day. Bit by bit, you will get a step closer to your dreams and goals.
Studies have shown that students with a progressive mindset learn more than students who have a fixed mindset and feel less confident about themselves. Utilize every opportunity you get to know more take up more challenges.
Talk and think positively; stay away from negativity or friends who bring down your confidence. Learn from your mistakes and work on the areas where you can improve your skills. The more time you give to your studies, the better for your future. You can take assistance or dissertation help from experts if you wish for it.
Proper sleep
Sleeping is essential to help you focus on the learning process. It would help if you had a fresh mind to start with new topics every day. Sleeping for eight to nine hours will help you concentrate more on your studies.  Students have the terrible habit of staying up late at night and studying; this will not allow them to focus on their studies.
Sleeping longer in the day will reduce your learning hours. In addition, lack of sleep prevents you from concentrating. Your brain needs adequate rest before starting a new day; otherwise, whatever you see or read will ultimately not stay in your mind.
You can ask for extra guidance from your teachers or take essay assignment help at Leicester to score better. You have to be patient with the results because changes don't come in a single day. Keep reading and practicing to see better results on your report cards.