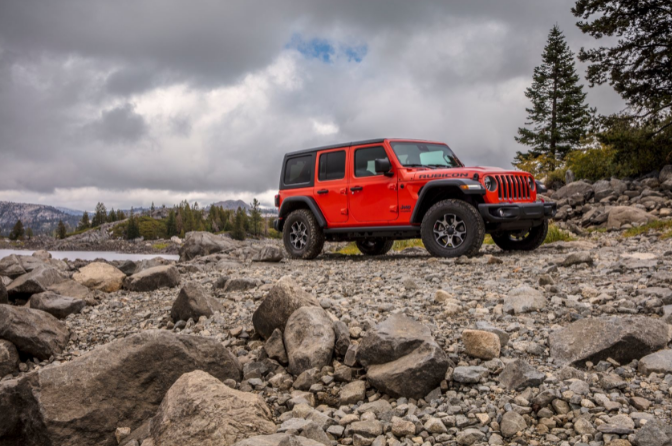 New Jeep Grand Cherokee
We often write about off road rims and drives, which help off-roaders know about the best cars in these segments. But in this article, my focus is all on the New jeep grand Cherokee. It would be best to consider a few things when buying a new grand Jeep Cherokee. First, you will pay for the vehicle a lot of money, so proper research always makes the decision easy.
In the 2020s, every manufacturer offers a lineup of crossovers. And for the jeep whose entire identity and history produce off-road-worthy and rugged SUVs. Finding ways to differentiate themselves from ford, Subaru and Chevrolet, has become more challenging over the years, with brands hopping on the bandwagon. But, up to this point, the jeep has continued to do what they know best. Design and engineer off-roaders or crossovers American families are looking for in the era. But for 2021, the shift to bigger and better things literally and figuratively has created a lot of buzz and excitement surrounding this brand.
Previous Designs
People only considered jeeps for off-road rims and their capability to conquer all terrains in the past. Since the beginning, it has been a vehicle for adventurers, so the company manufactured it with the same prospect. But with the realization of new and competitive market trends, it became too default to survive while offering single or few aspects. Moreover, many European brands were offering vehicles with on and off-road capabilities, so finally, the jeep decided to take them over with an all-rounder loaded with technology and better features.
American SUV
The all-new jeep grand Cherokee l is to redefine and reshape the American SUV market. Not only in affordable price ranges but also for the luxury segments. This generation is nothing like its predecessors, and in fact, combines everything we've loved about the jeep throughout the decades with a whole new style and character that might propel the grand Cherokee to new heights. So, here are things you should know before buying a new jeep grand Cherokee and why you should buy a jeep grand Cherokee.
 Versatility comes in two forms. First, you have offered capability and a vehicle that can adapt to all situations you'll encounter throughout the week. And for the jeep, they've been able to accomplish both aspects. The Grand Cherokee can take on a variety of terrain. With the optional airless suspension, you can forward through two feet of water as this SUV will provide almost 11 inches of ground clearance in its highest setting. Almost every SUV can take on some light off-roading, especially with four-wheel drive or all-wheel drive. 
Incorporate Feature
what makes the grand Cherokee l different is that it incorporates features not found in this price range. And it has qualities you don't see from manufacturers outside Europe. When you look at the new Grand Cherokee, it has a similar front face to other vehicles and a lineup. But as you make your way up to trim levels, the plastic cladding gets replaced with a full paint finish. And we peek inside, you know, with leather seats and a plush interior. When you're not seeking the past less traveled on a weekend adventure, the grand Cherokee l doubles as a luxury SUV. 
Family Friendly Crossover
more importantly, a family-friendly crossover that provides all the room you desire. And an intuitive cabin that makes a living with this vehicle delightful. one trend that's becoming popular among brands is fitting the third row in crossovers. But as you find out rather quickly, those additional two seats aren't going to be very conducive for anyone over the age of six. The jeep grand Cherokee l is fifteen inches longer than the prior generation for twenty twenty-one. While also outclassing every competitor regarding size, unofficially making it a full-sized SUV. 
Design and Technology
besides the ability to have passengers over five feet sitting in the third row, how the company has designed the interior and the technology available for some of the higher trims will make parents very happy. There are useless storage compartments for each row, most notably for the center console in the second row, where you can easily store small electronics or toys to keep your children entertained. 
But also, there will be four USBs and subcompacts for connectivity, including USB and sub outlet for each passenger in the last row. Then, the driver and front passenger jeep offer a unique fam cam feature. Where you can keep an eye on every seat in the Grand Cherokee. with the ability to select which seat you want to focus on to make sure no one is getting themselves into trouble.
Cargo Space
For the rear cargo space, you'll initially have right around seventeen cubic feet of room. Which is enough for groceries and smaller items. But when those third-row seats aren't in use, they conveniently fold flat with the press of a button, making the grand Cherokee l practical as well. Unlike its closest competitors, this SUV leans more towards being a Chevrolet Tahoe alternative when it comes to size. Rather than having three-row crossover tendencies. It is why most buyers will find that jeep is offering a vehicle that better suits their lifestyles than rival brands.
Until recently, we'd never look at jeep as a company offering anything more than affordable crossovers. Now, we can debate whether this American manufacturer is becoming a well-rounded SUV brand in the 2020s. We're now going to take on luxury segments with the imminent arrival of the Grand Wagoneer. Well, not the most popular among consumers in the grand scheme of things. If you wanted a luxury SUV from Detroit, you either went with the Cadillac Escalade, Lincoln navigator and aviator, or possibly a GMC. 
Features of German Brands
Now you have an alternative with the grand Cherokee, which offers similar dimensions to bigger SUVs but also offers features found in German brands such as the Audi Q7. For example, airlift suspension, four-zone climb control, heated ventilated and massaging leather seats, a fully digital gauge cluster, head-up display, power-folding second and third-row seats, and a digital rearview mirror. Even better, you're receiving all these features in the summit for a total of around sixty-five thousand dollars and undercutting the BMW x7 and Mercedes-Benzes GLS by ten thousand dollars.
While not directly taking on these vehicles, the jeep is positioning the grand Cherokee l to be the attainable premium luxury SUV that only the Cadillac escalade could be from USA brands in the past. Building off what we just discussed with the grand Cherokee l being an attainable luxury SUV, the technology is where buyers will be most impressed. Besides, American tesla brands are far behind their foreign rivals with their lack of digitalized dashboards and how they integrate these features in the overall interior design. 
Elevated Driving Environment
despite being looked at as a negative being, a member of the Cleanthes family pays off. You can find the Uconnect infotainment system in current Maserati products, which will help elevate the driving environment you can create find yourself in once you get behind the wheel. Then as you look to the digital gauge cluster, the resolution and quality could easily rival some European brands. And indeed, it outclasses what we've seen from Ford and Chevrolet. from the dashboard, you can display the navigation map but very uncommon for SUVs in this price range is night vision with animal and pedestrian detection. Technology and luxury in 2021 go hand in hand. And when you experience the grand Cherokee l for the first time, you don't feel like you've walked into an outdated vehicle. And that's going to be important moving forward for the jeep.
Futuristic Interior
the interior provides both a futuristic and analog design. It should translate well with long-time grand Cherokee owners while also drawing in a whole new generation of buyers to the Jeep family. Ultimately what's going to make the Grand Cherokee l popular is that it's one of the most family-oriented SUVs you can buy right now.
Off-road Rims
when you factor in the interior and cargo space, the on and off-road rims capability and versatility, and the luxury qualities for the higher trims. You have a vehicle that can easily rival all competition in this segment. Leading up to this decade, many questioned how jeep could differentiate themselves in an era where manufacturers embrace a full crossover lineup. And now we have a definitive answer with the grand Cherokee's complete redesigning. 
In 2021 there have been few candidates for the vehicle of the year. But jeep has completely flown below the radar. And once this SUV becomes more mainstream, consumers will find out that the grand Cherokee l might be the best euro crossover on the market today.
Thanks for reading the article. I hope it will help you reach a proper decision while going for The new jeep grand Cherokee.