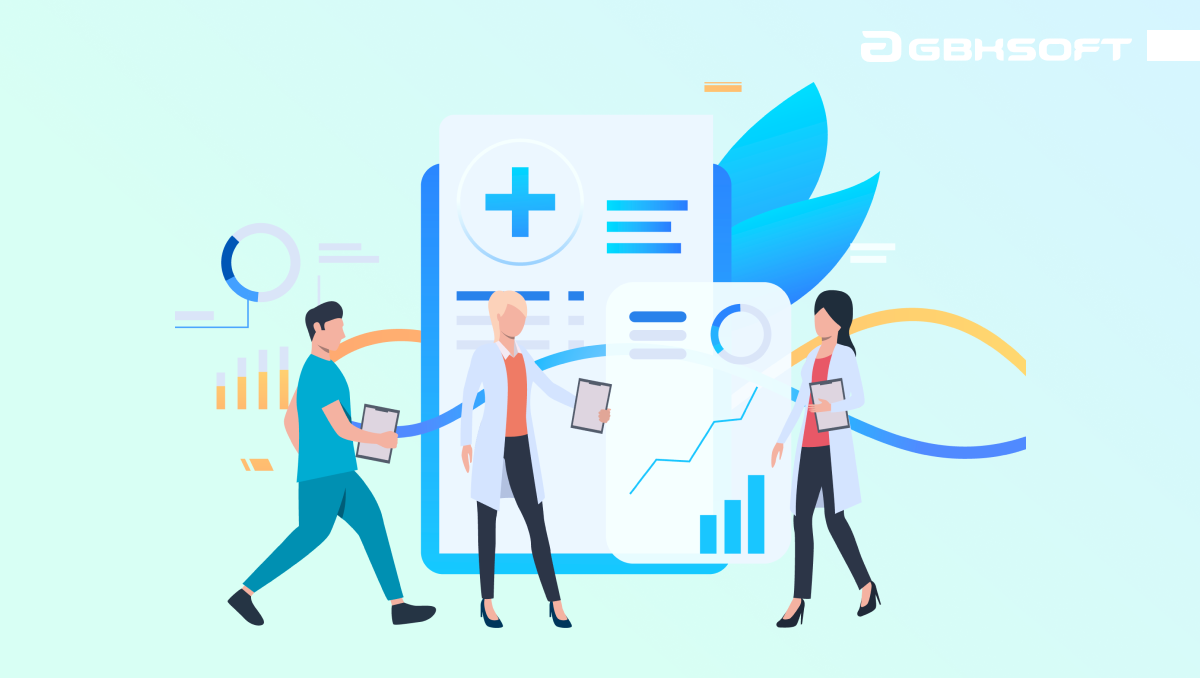 More than ever, ophthalmology practices need a health recording solution that offers the right tools to reduce administrative burdens, improve patient care, and obtain stronger financial outcomes. Practicing ophthalmologists have to be on top of many things. These include surgeries to schedule, individual patient cases, prescription slips to fill out, revenue management, and many other clinical and administrative tasks. Therefore, it is vital for them to rely on a health IT product, one that will improve efficiencies and not cause more challenges. If you are looking for the best EMR for ophthalmology, here is a compilation of products that are very popular among users.
Features to look for in an ophthalmology EHR
Being a specialized field of healthcare, ophthalmology facilities require software solutions that come with specific features to deliver proper care. We have shortlisted a few features that ophthalmologists should certainly consider before finalizing any EMR system for their organization.
Eye care device integration
It is important to opt for an EHR system that support integration with machines or devices used for eye care like keratometers, visual field machines, etc.
The best EHR for ophthalmology practice should include templates for common conditions like cataracts, ocular surgery, blurred vision, etc.
The EHR software should include tools to cater to the imaging requirement for your ophthalmology facility. They require scans and imaging tests, which is why it must support secure online transmission of images to facilitate communication.
This is another crucial feature to consider as it improves patient engagement and displays all communication and billing requirements efficiently.
Top 5 EMR software that ophthalmologists love
EpicCare EMR
EpicCare by Epic Systems is a comprehensive electronic medical recording solution designed for large hospitals and healthcare facilities. This Meaningful Use Stage 1 and 2 certified platform offers impeccable solutions for professionals working in ophthalmology and optometry practices. It is supported by an in-house team and helps users elevate patient care and improve efficiencies.
The software comes with a patient-based portal and e-prescribing tool that helps deliver a better patient experience. Moreover, this top-tier platform is acclaimed for its telemedicine feature that helps providers stay in touch with their patients within a video framework. Ophthalmologists looking for a comprehensive, scalable, and customizable EMR solution can consider EpicCare as the right fit for their needs.
Standout features:
The software provides a robust patient portal that lets patients check their health status.
There is a personalized screen to streamline daily workflows.
Its telemedicine solution ensures secure video communication on both ends.
PrognoCIS
PrognoCIS offers a specialized health recording solution for ophthalmologists. It meets the specific needs of ophthalmology practices by offering specialty-specific workflows, content for patient evaluation, and pre-designed SOAP note templates for common ophthalmology procedures to ensure seamless documentation of pre and post operative care.
This user-friendly, customizable, and MACRA Certified ophthalmology-specific EHR solution exclusively focuses on the unique workflows of this specialty and offers features and templates that streamline documentation and care delivery. Ophthalmologists looking for comprehensive EMR functionalities will be in safe hands with PrognoCIS' easy to use platform.
Standout features:
The software supports patient engagement and empowers staff.
Customizing paperless statements is a breeze.
Provides instant access to patient health records.
NextGen Healthcare
NextGen is considered as the best EMR for ophthalmology. Its cloud-based platform is designed to help private ophthalmology facilities excel at what they do. The software also combines a fully integrated practice management system that brings a lot of options to the table for healthcare training. Billing, charting, patient portal, customizable templates, and e-prescribing – it's all there.
Based on the experience of NextGen Healthcare users, we gather it helps ophthalmology facilities save hundreds of thousands of dollars. It allows users to efficiently coordinate patient healthcare while making clinical workflow more manageable. Moreover, this intuitive platform is designed to help ophthalmologists reduce the paperwork, improve care quality, and remain compliant with healthcare reform standards.
Standout features:
Includes a modern and intuitive interface to enhance the performance of medical facilities.
A robust patient portal makes communication very easy.
Revenue-cycle management system streamlines the entire billing process.
AdvancedMD
AdvancedMD is a popular EHR choice when it comes to ophthalmology. It comes power-packed with all the features that ophthalmologists require to automate daily work processes. Many eye care providers recognize that AdvancedMD is one of the best EMR solutions for ophthalmology. This software solution can also be used to manage tasks like billing and record keeping. It offers a modern user interface that can do wonders once you understand it completely.
User reviews also confirm that it effortlessly streamlines daily ophthalmology practice workflows, ensures patients get the best care possible, and lets users meet Meaningful Use requirements.
Standout features:
Provides efficient workflows during the patient visit process.
Comes with comprehensive patient engagement tools.
A robust e-prescribing functionality.
EyeFinity EHR software
EyeFinity EHR software offers a cloud-based solution that offers top-notch features to accommodate single and multi-location ophthalmology facilities. The software eliminates the need for paper-based records, lets patients update their medical history, saves physicians a lot of time, and sends automated appointment reminders.
This top-rated EHR software for eye care offers smart tools for entering data effortlessly. It gives ophthalmologists the appropriate customization options. They can easily access patient data, streamline communication, and find out the medical history of patients in no time. It is easy to use and beginner-friendly.
Standout features:
Automated appointment reminders that help reduce no-shows.
The telemedicine platform to deliver virtual care sessions.
Customizable exam templates to streamline charting.
Conclusion
With a whole lot of EHR options available on the market, it is quite understandable that finding the best EMR for ophthalmology practices can be a challenging task. You have to make sure that the product you choose perfectly aligns with your unique practice requirements. But before you consider any of the above-mentioned products for your organization, we recommend you go through multiple EMR reviews and tutorials available online. You can also visit FindEMR to book a demo for the software that seems to be the right fit.