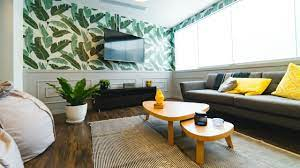 Are you a person who cares more and more about the planet and wants to be more aware when decorating the house? So, pay attention to our sustainable decor tips!
Preserving the environment is much more than saving water, recycling the garbage we produce every day or reducing our consumption of plastic. Nowadays, rethinking the impact of our attitudes on the planet also involves sustainable decoration when planning a space.
Therefore, the expression "some garbage is another's treasure" seems to have never made as much sense as it does now. And, in fact, in the current society in which we live, the concern to reuse and, above all, avoid waste is increasingly present.
And it's not just people who care. In fact, brands do too. Proof of this are the more sustainable measures implemented by Ikea, for example. The Swedish furniture and decorating giant, in addition to having as its objective the exclusive use of recycled or renewable plastic in its product offer, has the 2nd life service, where it buys used furniture from the brand.
Significant changes such as these allow to extend the useful life of furniture and decoration, contributing to a circular economy . So, let's avoid waste and put the 5Rs policy into practice: recycle, reduce, reuse, refuse and renew.
Therefore, when it comes to sustainable decoration, one talks about adopting a more conscious attitude towards the house, but above all towards the planet. We can all make more sustainable choices in our homes. Sometimes it just takes some inspiration to let your imagination run free.
Discover now how to be more sustainable in your home decor and follow the premise that nothing is lost, everything is reused.
How to make a sustainable decoration
Integrate old pieces into the decor
Reusing old furniture is perhaps the simplest way to start putting sustainable decor into practice. And it is very likely that in the home of the parents and grandparents, you will be able to find those pieces full of history, which already seem to belong to that place, but which could have a new life. In addition, they are furniture with quality materials that we hardly find for sale in stores.
So, get inspired by this idea from Brazilian influencer Luisa Accorsi who combined a table with more classic lines with a modern mirror on top. The table decoration, simple and elegant, gives the final touch and space for all the pieces to shine together.
Give the parts a new use
Do you work from home? Then this tip is for you! You know that old sewing machine, which is at home leaning in a corner, or in the storeroom? Yeah, you can use it as a secretary.
To give this piece a new function, just remove the top from the machine and place a smooth surface so you can work on it. The table support should be used, and if you want to paint it to have a new look, you can do it too. Then, just choose the material you prefer for the top: glass, wood or marble, for example. On Pinterest , you'll find lots of ideas from which to draw some inspiration.
Tip: Use the sewing machine head as a decoration, just like a typewriter.
Restore furniture
It is sometimes difficult to imagine how old furniture can transform and completely change a space. Restoring these furniture is a great solution for when you have a tighter budget or simply don't want to throw away good quality furniture and can see beyond the already worn look.
That's exactly what Patrícia Claro, creator of digital content, did in her kitchen. The antique furniture gained a new look after being painted. In addition to the furniture, the tiles themselves were given a new color and left behind a typical pattern of kitchens within a few years. Afterwards, he changed the handles, which gave a more youthful air to this space, and introduced modern kitchen utensils such as the wooden box and lights above the cabinets. With these small changes, she created a more modern and, above all, welcoming kitchen.
Buy second-hand
If you are looking for good quality parts at a more attractive price, then buying second hand is the solution. Those furniture that lasts a lifetime can now have a new opportunity. It may not even be the color you wanted, but if you restore it, you'll see how worthwhile the result is. In the end, you will have a unique piece, of great quality and for a lower price.
Paint an old picture
He has probably wondered several times what he could do with those old paintings that accumulate in his parents' and grandparents' homes. If you don't have any kind of emotional connection with them and you can't find any destination for them other than the garbage, then find the artist that lives inside you and paint them. Yes, that's right!
In the case of Joana Bianchi, a scientist who loves DIY, as she presents herself in her Instagram biography, the conversation is different. He went to work in Houston, USA, and decided that he would furnish his entire house with second-hand purchases and DIYs. When it came time to find a new canvas, he realized that it was more worthwhile to buy a painting from a second-hand store, of course, and paint it. And so it was. He transformed an old canvas into a minimalist painting that, in the end, still had the right to a prominent wall in the room.
DIY for outdoor sofa
Want to renovate the exterior space, but don't want to spend a lot of money on furniture? Our suggestion is to DIY a sofa with wooden pallets. When you have the measure of space, you need to arrange the pallets and then just put in some pillows to act as a seat and back. So, you'll be able to better enjoy those sunny days, with a sofa that fits your space, for little money and, at the same time, you'll create a beautiful and cozy space that can always be improved with more decoration.  
Choose natural materials
One of the premises of sustainable decoration is the use of environmentally friendly materials, such as bamboo and lintel, for example. We easily associate these materials with a more Bali-inspired decor, because of the lightweight materials with natural finishes. However, opting for natural materials does not mean that you have to make a decoration only in this style.
The well-known Ukrainian interior designer – Lesya Pechenkina – shows how to combine a hanging bamboo lamp with a more sophisticated decoration in a child's room. The light and warm tones of the decoration accompany the wallpaper that, in the background, makes the connection between all the elements. In addition to the choice of bamboo for lighting, the baskets that flank the crib and the subtle wooden accents bring natural materials in the right dose to the room.
Thus, the interior designer shows that her projects are not only made of luxurious materials and that it is possible to combine natural finishes with more sophisticated materials. The end result is a cozy room with lots of character.
Fix broken objects
You've probably already thrown away an object that broke because you didn't think there was anything to be done. But from now on this will not happen again. Have you ever heard of Kintsugi ? It is a century-old Japanese technique that consists of repairing the parts of a ceramic piece, using resin combined with gold, platinum or silver powder.
In fact, this technique tells us that an object, despite breaking, can be a unique piece, precisely because of its imperfections, and that it cannot be found elsewhere. However, Langley home contractor technique ended up being transformed into a philosophy of life, where it is intended to accept and value what we consider to be a defect or less beautiful.
Take advantage of leftover materials from the works
The last tip is for those who are going through a construction process. We are well aware that waste happens when you are in a construction phase, but it is possible to get around that. Like? For example, if you use marble for your kitchen or bathroom countertop, this surface is often cut to size on site. Therefore, it is inevitable that material remains.
Our advice is that you use the rest of the marble and ask to cut it in specific measures to create other decorative objects. From a board for the kitchen (instead of using a wooden one) or a marble tray to place jewelry, the options are diverse. You just need to think about the multiple uses of this material and understand what you need at home.