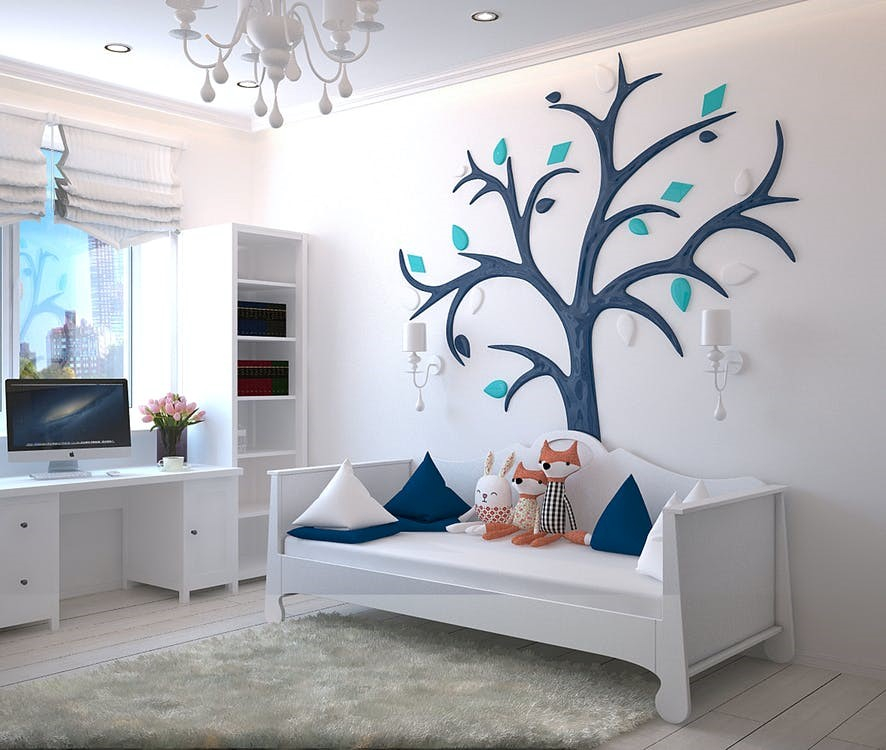 Decorating the room of your kid can be a fun thing to do. You can add different elements
and play around with different styles to bring the look that will be most suited for your kid.
Before you engage in anything you need to discuss the decor with your child, he or she may
be small but they would still love to contribute and give their ideas.
Take into consideration their personality and decorate the room based on it. Involve your kid
too this would be such a fun activity to do together and it would also increase the bond
between you two.
Talk it out with your child
Sit down with him and her and listen to what they expect. If it is for a boy, he might be
interested in superhero theme or dinosaurs or racing and if it is for a girl, she would be more
into princess themed, flower themed or anything else that she is interested in. You can also
show them pictures online and ask if they would like to go with that style and you could
improvise on it. Once you have got a plan make a rough sketch and start work.
Get all the stuff you need
Write down everything that you would need like paint, study desk and chair, mattress for
the bed, kids pillows, shelves, cupboard, stickers and any other decorative pieces. Once you
have got everything written down you can go shopping with your kid.
Colour of the wall
With kids room you can play around a lot with colours, you want something to reflect the
child nature. If superhero is the theme, you can pick colours that go with it, for example if its
spider man you can paint the room with blue and red and have painting of spider man on
the wall. This would change if you are painting a girl's room. If you have no particular theme,
you can just go with any colour that they like and add soft toys or frames to bring out the
look.
Make one piece pop
You may have shopped for many decorative pieces to decorate the room but make sure to
have an area that stands out, you can place a furniture or a bean bag. Your kid can use this
place as a reading area.
Put a lot of shelves
Your kid may have lots of books that he or she reads and toys that they play and they would
need an area to store these. Shelves are really good for this purpose. Since they are growing
kids, they would not be tall enough to reach heights so it would be good to create an open
cupboard that is reachable.
Study desk
Place the study desk in an area where there is a lot of sunlight, ideally close to window. You
can place a cute study lamp too.
Lighting and other decor
Decorate the room with frames containing nice quotes and with their favourite plush toys.
Make sure the room has good lighting.