According to a study, there are between 5 and 7 million deaf and hard of hearing people in the USA. Among these people, 70,000 to 100,000 people are believed to be deaf from birth, the remainder suffering from progressive hearing loss. Blue Angels Hearing asks, did you know that hearing loss can be relieved and compensated by wearing suitable prostheses? To date, only 17% of the population is equipped with a hearing aid.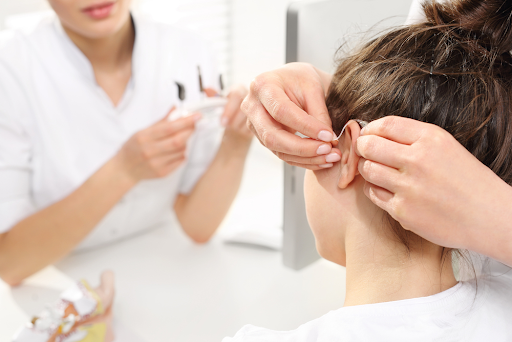 Good hearing health through good equipment. Several options or models are available, but it is necessary to take into account your lifestyle and the degree of your hearing loss. Discover now with Blue Angels Hearing which hearing aids are battery operated or equipped with a rechargeable battery and choose the best hearing aids according to your needs.
How Do You Know if You Need a Hearing Aid?
If you have trouble following a conversation, communicating with those around you, or understanding a telephone conversation, you may be suffering from hearing loss. First of all, we recommend that you perform a free hearing test in one of our Blue Angels Hearing centers. Although it does not replace the medical advice of an ENT doctor, it nevertheless offers an initial screening and can refer you to a health professional if necessary.
It is thus necessary to distinguish the hearing aid professional from the ENT doctor. Hearing aid professionals correct the hearing of hard-of-hearing people with hearing aids. The hearing care professional is not involved in the treatment or medical diagnosis of hearing loss. However, during a hearing examination at a hearing aid professional, the patient may be referred to a general practitioner or ENT doctor for a medical diagnosis if there is a suspicion of hearing disorders requiring treatment.
Battery-powered Blue Angels Hearing Aids for Extended Autonomy!
Battery-powered hearing aids are the oldest hearing aids on the market. They offer an autonomy of up to several days depending on the type of batteries that power them. There are indeed several sizes.
Several brands of batteries exist, but they all follow a frame of reference determined by an internationally defined color code:
yellow, 10 ;

brown, 312;

orange, 13;

blue, 675.
The Benefits of a Hearing Aid With Batteries:
A battery-powered hearing aid allows you to use your device for several days without worrying about having to recharge it. This product is therefore suitable for people looking for a great deal of autonomy. You can also keep batteries with you in case they lose power in the middle of the day. The advantage also lies in the saving of time: a simple change of battery is enough to recharge your device!
While the cost of disposable batteries may have hampered the purchase of battery-powered hearing aids, these batteries are now reimbursed. Following the 100% health reform, accessories such as dehumidifiers or cleaning sprays are your responsibility. On the other hand, the batteries are covered by Social Security within the limit of three to ten packs of six batteries per year depending on the capacity of the batteries. We invite you to consult the Ameli.fr site in order to know the terms of reimbursement of batteries for your equipment.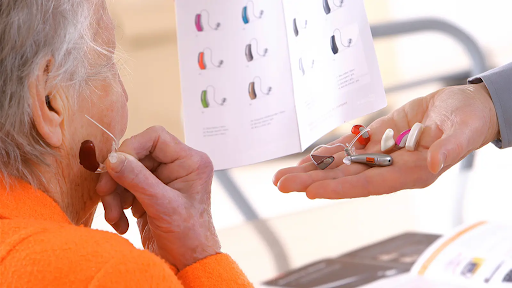 The Disadvantages of Battery-powered Equipment:
Batteries can be difficult for some people to handle: people with low vision, osteoarthritis, tremors or neurological disorders. If you suffer from one of these pathologies, battery-powered hearing aids are not recommended, because the batteries must be changed frequently: allow between 5 to 14 days for a standard battery.
Batteries can lose power very quickly depending on:
the use of your device;
of its range;
the connectivity of the device with the mobile phone: Bluetooth functionality.
Batteries are also polluting. Know that you should not throw them in the trash. They must indeed be recycled: drop them off in pharmacies or stores in the sorting spaces provided or even at your hearing care professional!
At Blue Angels Hearing, we offer rechargeable hearing aids, adaptation, and support services included.
For the charger, it is not included in the price of the device. It usually takes around $ 200, depending on the model and brand of the hearing aid. Each manufacturer offers specific chargers for their products.