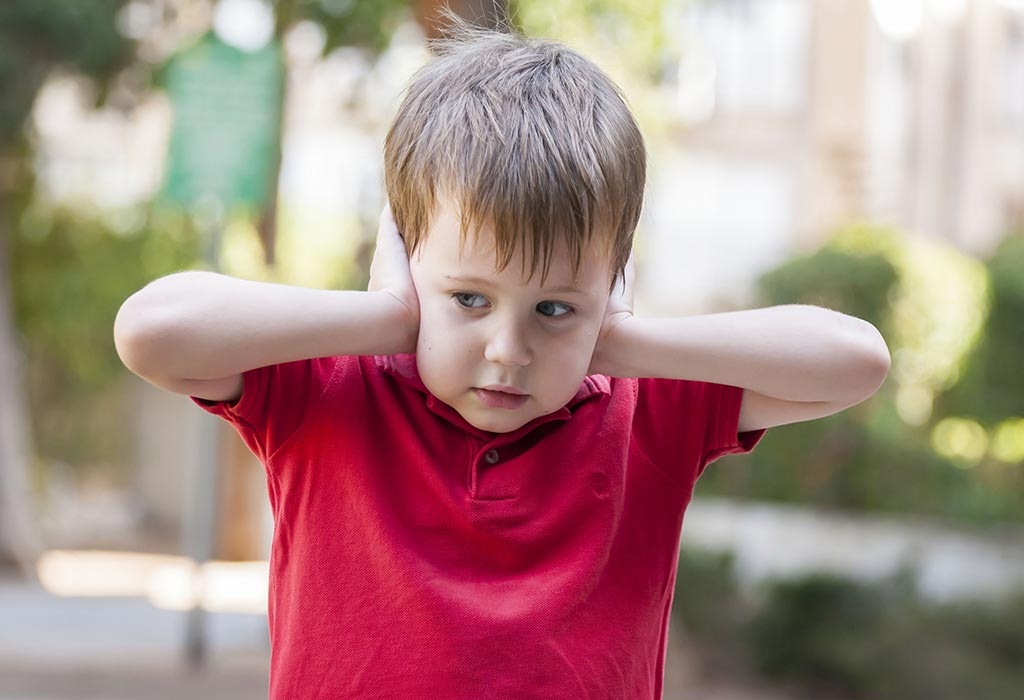 Autism Spectrum Disorder is a disorder in which the sufferer faces the problems of making good social interaction and communication. It is more common in boys than girls. Autism spectrum Disorder comprises a wide range of symptoms and the victim of this disorder needs attention for a longer period of time. In this article, we will discuss some of the reasons behind ASD and the possible treatment of this disorder.
Reasons for Autism Spectrum disorder: 
The actual reason behind autism spectrum disorder is still unknown, but there are some factors that may be responsible for this disorder.
Genetic Factor: 
It is found that Autism Spectrum Disorder is linked to genetics, For some people, it is associated with genetic disorders like fragile X syndrome or Rett syndrome. The mutation in the genes is also the reason behind this, the mutation may be inherited or may occur spontaneously due to some external factor. There are some other genetic factors like some genes that may disrupt the development of the brain and totally change its functioning which may result in severe symptoms of the Autism Spectrum.
External/ Environmental Factor: 
The other reasons behind the Autism Spectrum are some external factors. One of them is exposure to heavy metals. A history of viral infections, complications during pregnancy like fetal exposure to the medications like valproic, while the air pollutants also play the role to increase the chances of this disorder. 
Symptoms of Autism: 
The symptoms of Autism include: 
The problem in social interaction and communication 

Limited amount of interest in any matter.

An attentive behavior like not listening and understanding what others are saying. 

It's hard for them to accept the changes.

Trouble maintaining eye contact.

Facing problems to express gestures and facial expressions.
Risk factors and Complications: 
There are various risks factors associated with  Autism Spectrum Disorder, Some of the risk factors are described below;
It is observed that ASD is more common in children with older parents.

The ratio of ASD is more in boys than girls.

Parents with one child with Autism Spectrum Disorder are more likely to have another child affected with it. 

There are some children who are suffering from various medical complications like fragile X & Rett syndrome. These children are more likely to suffer from ASD. 
When ASD is not diagnosed and treated earlier, then there are some complications that could arise, The typical complications are low social interactions and extreme behaviors. A child with ASD may face problems in his school life, he may not be very cooperative with his class teacher and his class fellows due to ineffective communication. It may turn out to be worse academic performances like low grades which lower the confidence of the child. A child may also face social isolation, victimization, and being bullied by fellow classmates.
So these low social interaction behaviors need to be addressed timely to escape from further complications.
Treatment of Autism Spectrum Disorder: 
There is no such cure for autism spectrum Disorder but an early diagnosis is propitious in most cases, there are some therapies that are very effective in treating Autism Spectrum Disorder. Also, check out ADHD Treatment Cleveland.
Behavior therapy: 
The behavior therapies can minimize the severity of autism, they may include one or more following techniques. 
Applied Behaviour Analysis: 
This is the most effective type of therapy, In this therapy, the therapist helped the child to distinguish between the positive and the negative behavior, the positive attitude or habit is rewarded while the negative behavior is discouraged through different actions and gestures, so this activity will help the child to develop a positive attitude and reduce the negative behavior. This activity is conducted by the therapist who can organize various activities to monitor the situation of the child, while if the parents learn the techniques of these activities then the workload of the therapist can be minimized. 
Relationship Development Intervention:
This activity is family-centered, which consists of sharing experiences and making emotional bonds. The main objective is to form a social and emotional bond, This activity is usually conducted with the support of the family members. 
The other goal of this activity is to develop some interpersonal skills related to communication and social interactions and build eye contact.
Cognitive Behavior therapy:
It is used to treat the child which has very mild symptoms of Autism, Usually, The therapist's role is to help the child to recognize the activation of some specific behavior, with some practices the therapist introduces some practical response to deal with that specific behavior. Cognitive behavior therapy also deals with some of the very common concerns of Autism, like fearful and anxious behavior. You should also do Depression Treatment Cleveland.
Building Communication : 
Lacking good communication is one of the common problems faced by the victim of Autism. There is a need to develop sound communication to get rid of undesired behavior like anxiety and frustration. There are some activities that can be helpful in building effective communication. The therapies included verbal behavior therapy which guides the non-vocal child to communicate intentionally. Other models of building effective communication consist of social learning that happens by using some devices, peer torturing, and .
Conclusion: 
So in this article, we learned that Autism Spectrum Disorder occurred due to some genetics and environmental factors. Low social interaction and communication are some of the symptoms of this disorder. The long-term low social interaction and communication gap will worsen the condition of the child. While there is no such treatment of Autism Spectrum Disorder but effective therapies like Applied Behaviour Analysis, Cognitive Behaviour Therapy and Relationship development intervention are some of the effective solutions for this disorder. Furthermore, the main issue a child with ASD faces is a lack of social interaction and communication, which may be addressed by the various activities including verbal behavior therapies which will eventually lower the symptoms like anxiety and frustration and help to maintain effective communication.
Wrapping Up
Autism Spectrum disorder is not ignorable. If you find it in yourself then you should treat for it as soon as possible. Hope this article will help you a lot with treatment. We Thanks kbfblog for providing such kind of platform where we can read and get information.